About Alison Hazel
Alison Hazel is a hobby artist located in Vancouver, Canada. She sketches and draws most days exploring her main interests.
Many of her artworks are on the smaller side or even considered minature as she loves to complete one piece in a day.
Focus
Her focus and curiosity is related to Art-as-therapy, finding art later in life and in the Third Age, being creative in your own way, self-care, mindfulness and how art can change your thought patterns through neurographic art.
Alison refers to herself first and foremost as a creative person and she strives to be so every day.
She loves to inspire others with her positive can-do attitude. This energy is strongly aimed at women who have reached a certain age, who may be empty nesters or who may be living solo.
She encourages these women to find a creative outlet. This can be easily started with a simple art practice.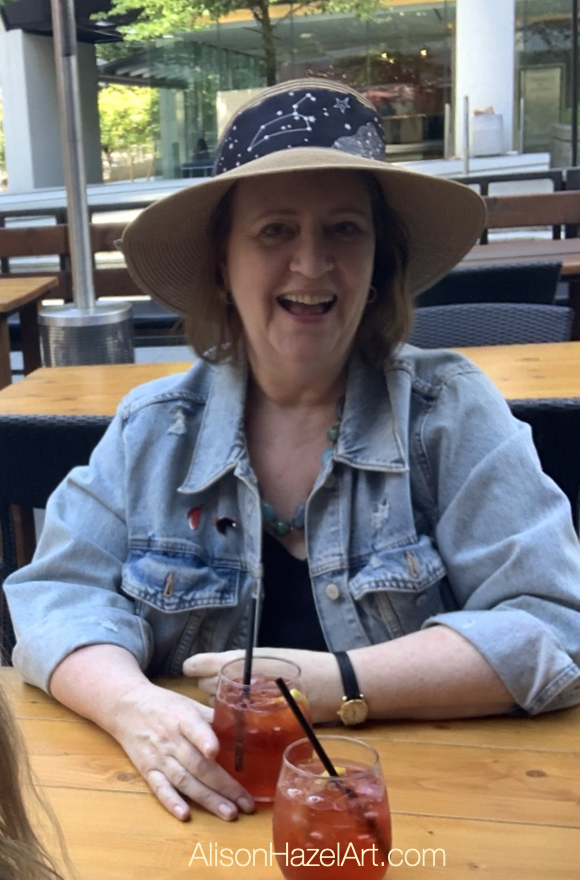 Evolution of an Artist
Alison Hazel has always been a keen artist and casual sketcher. When she was growing up her father, himself a pen and ink dabbler, encouraged design and coloring after dinner at the table most evenings.
School
As a young girl, she received recognition in 1968 when her school artwork was publicly displayed at the mezzanine art gallery of the Preston Library in Lancashire, England. She received her first oil paints and a wooden palette at the age of nine. At high school, she was top of the class in art. She coached the other students, but Alison never pursued her own creative interest until later in life
2020
In 2020 Alison attended a one day Hello Joy Art Retreat at The Luminous Elephant Studio in Granville Island, Vancouver. This was a turning point for Alison's art journey.
The very next week Alison began sharing her artwork through Instagram and created a YouTube channel AlisonHazelArt. She is still considered a fledgeling/hobby/aspiring artist even though she is a mature artist.
Preferred Art Media
Alison enjoys working in graphite, pen and ink, colored ink, colored pencil and watercolor. Her subjects are mainly abstracts, botanicals and cartography.
Art Study
Alison is currently exploring the early Lascaux cave paintings (through books). She is particularily interested in the limited natural color palettes. She finds mystery in the hidden ritual and symbology of this art form.
She is growing her working knowledge of extracting natural pigments to create dyes and lakes from plant life. Her interest is on how the color process options have developed over time. She is researching the techniques for making both old and modern paint colors through a study of alchemy.
Family
She enjoys sharing Artist Trading Cards with family who often get together for "Art Dates."
Coloring Book
She is a digital artist and recently published her first coloring book "52 Herbs Coloring Book – Self-care for herb lovers" available on Amazon.
As a passionate herbalist and previous herb grower the appeal of these little plants is strong for Alison.
Her focus is on the four main types of herbs which are:
Culinary
Indigenous
Aromatic
Medicinal
Art Journaling
Alison keeps an art / sketch journal and enjoys sharing her images and experiences through this simple medium.
Art Challenges and Community
Alison believes that when people get together for art, magical things can happen. 
AHAtober
Alison has pioneered the art challenge AHAtober Inktober for Self-care.
As an aspiring artist, she created her own Inktober prompts this year and they are all related to self-care.
Seasonal Self-care
Alison is building community with her upcoming "Seasonal Self-care Sketch Journal Challenge" which will kick off next season.
Social
Sign up for her uplifting newsletter.
Follow Alison on social media:
Instagram – @alisonhazelart
YouTube channel – Alison Hazel Art
RedBubble – Alison Hazel Art
Explore More
Here is a taster of the information we love to share with you. If it sounds like something you are interested in then please feel free to explore further.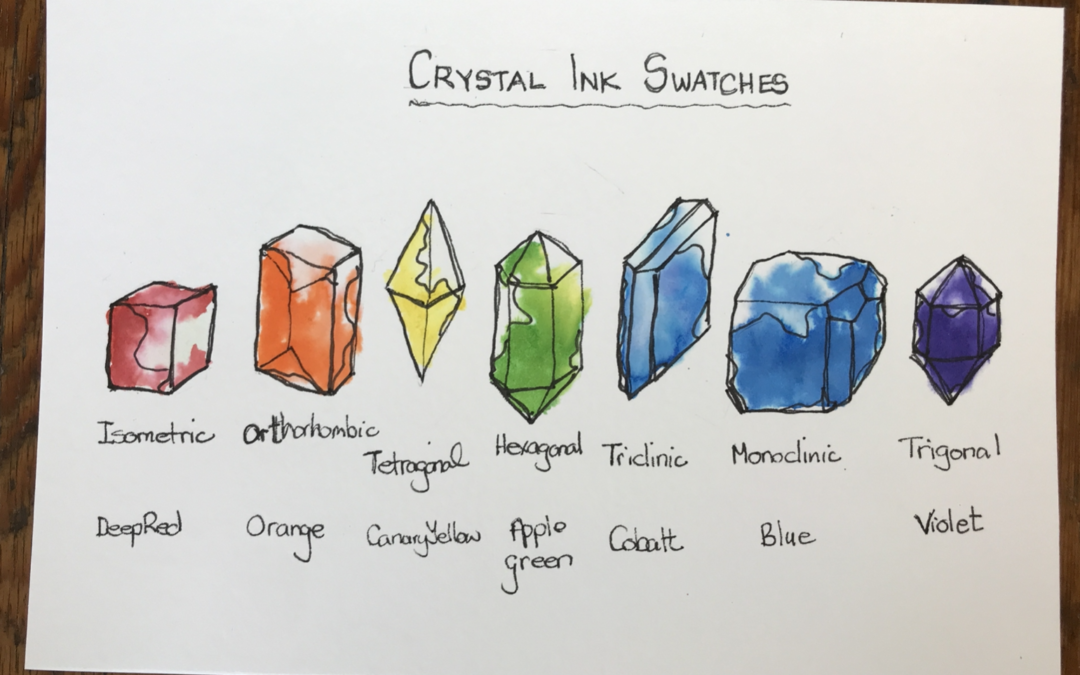 Create a crystal ink swatch for your Windsor and Newton drawing inks.
read more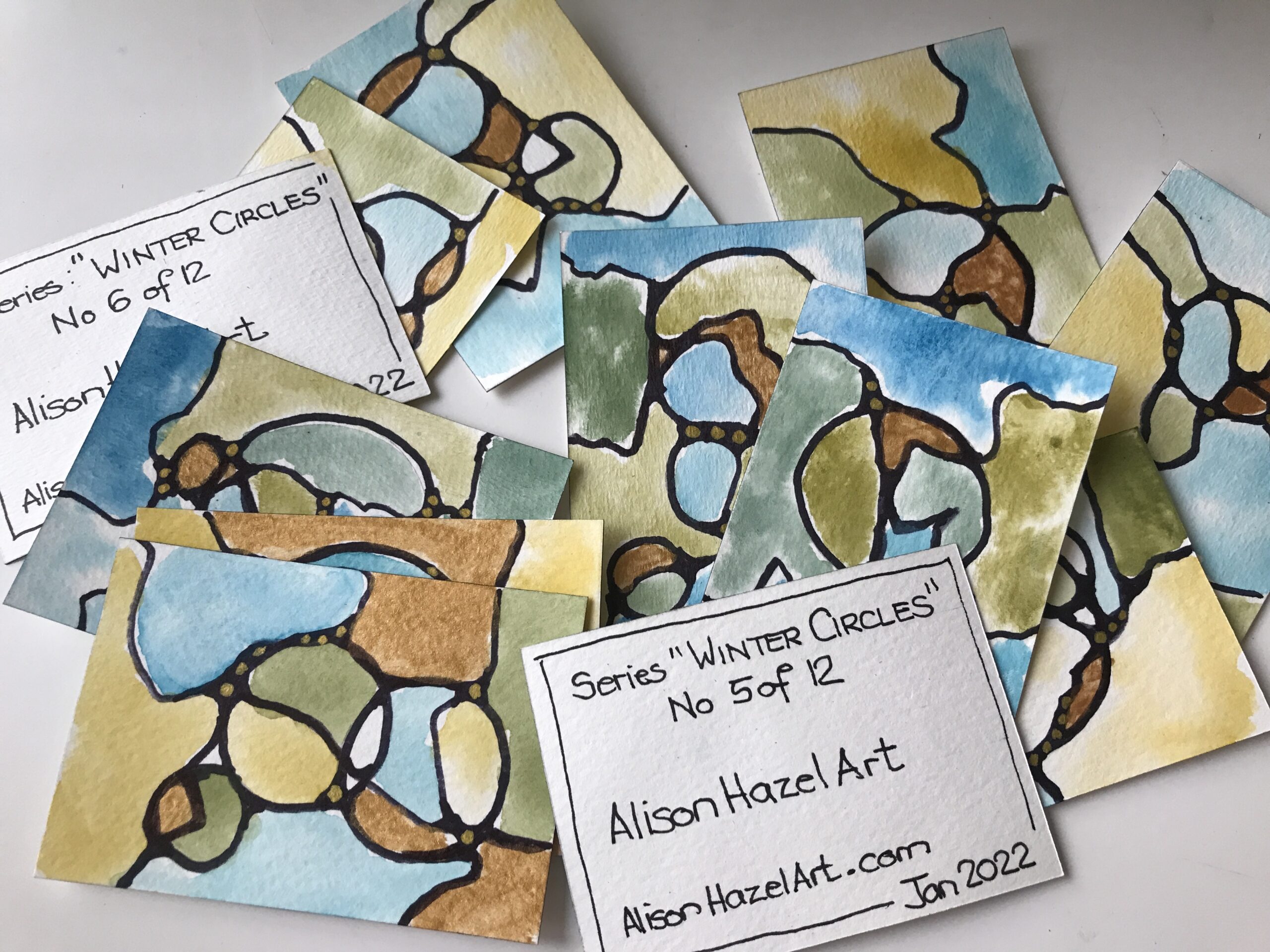 How to make 12 neurographic art Artist Trading Cards which are easy, super fun and quick to do.
read more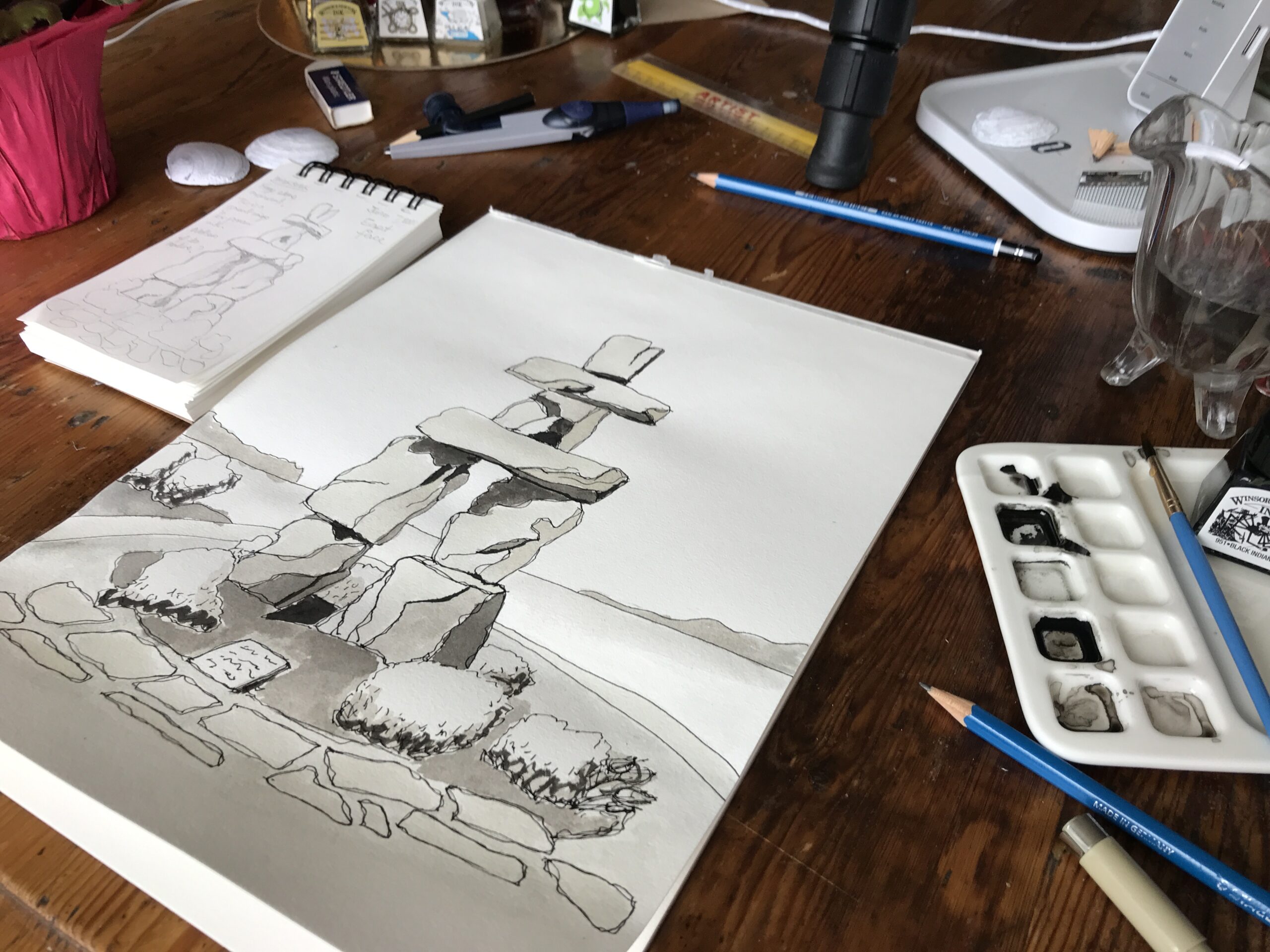 Inspiration As a part of working on my nature journal, last weekend I went down to the beach at the coast in Vancouver. I was there last week but this week I walked further round the promenade and came across the massive inukshuk. An inukshuk is a figure made of piled...
read more