Artists
To be an artist is frequently to be seen as someone who:
Went to art university, college or school
Has a fine arts degree or art diploma
Has been professionally trained
Knows a lot about art history like Byzantine, Greek and Baroque art
Knows about art movements such as impressionism and fauvism
Can tell a Caravaggio from a Cézanne
Other
This is the standard meaning of when we say "Artist," but can someone who does not have all, or any of the above, be considered an artist?
The answer is yes.
To be an artist is to create either with drawings, paintings, music, weaving, dance, sculpture or in other ways.
The activity of creating something that was not there before is artistic.
You do not have to be trained to be an artist.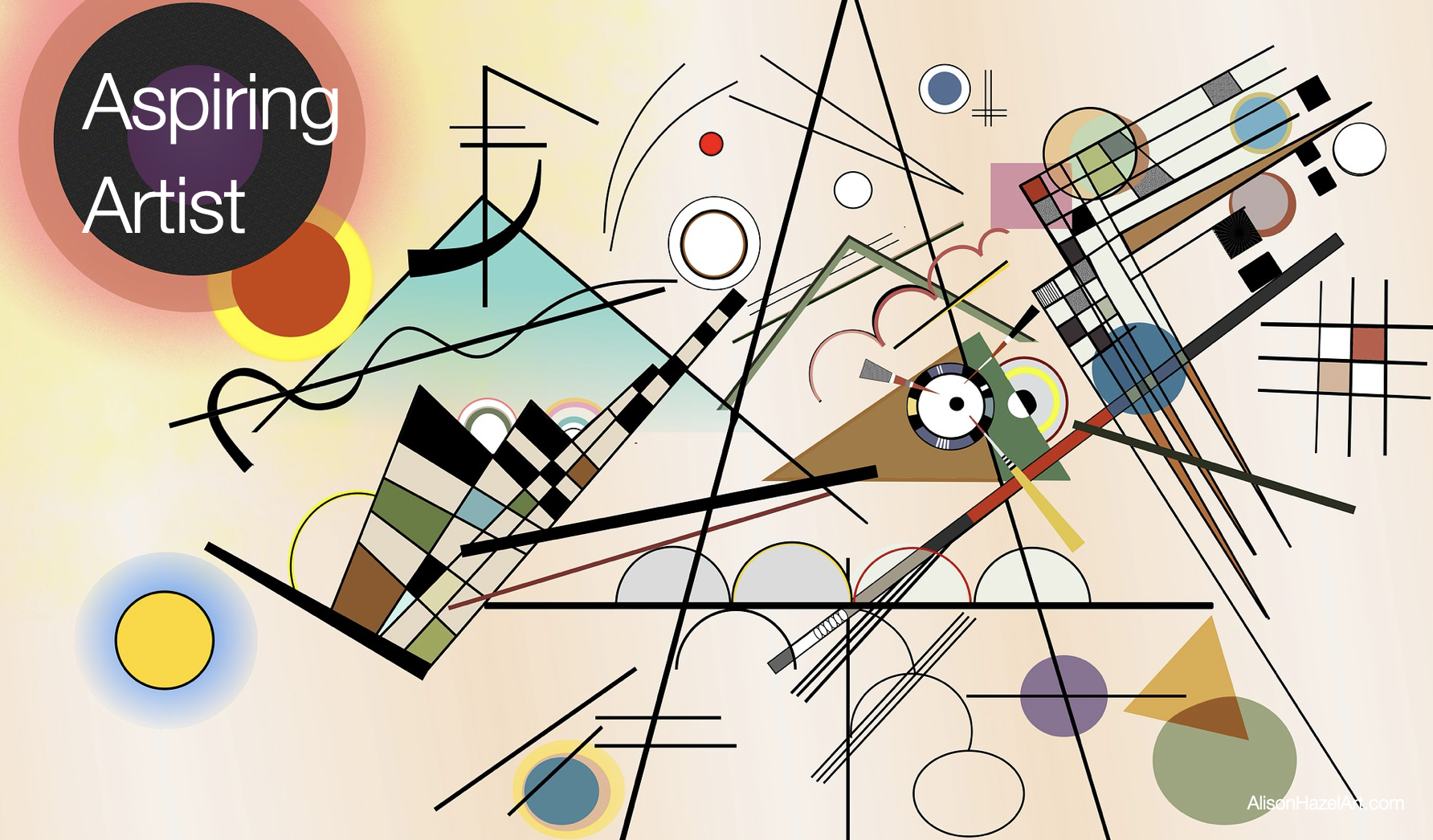 Wassily Kandinsky free image from Pixabay.com
Hobby Artist
A hobby artist is someone who makes art for the joy of it.
Aspiring Artist
An aspiring artist is someone who works on their techniques, practices art most days and who enjoys making art.
Self-belief
I believe that most people can be an artist.
I see myself as an aspiring artist. I create every day.
I sometimes post my work online and on my social channels not only for you to see, but so that next year I can go back  to this year and see my progress.
You can be a great artist overnight, but you can be a great artist with practice.
Believing that you are on the road to becoming and artist, or an aspiring artist, is the first step.
Self-belief is critical to your ability to have faith in yourself.
What Aspiring Artists Do
Aspiring artists are those people who enjoy art and may have done art as a hobby and they like how it makes them feel.
They are more likely to doodle on occasion and sketch out mini drawings almost days.
This person could also draw their feelings rather than talk about them.
The expression of inner emotion through art can be an outlet for aspiring artists.
Aspiring artists love art and want to make their own art.
They may have a plan to run an art business one day.
Perhaps they want to be an artist deep down in their soul.
Finding Time to do Art
Aspiring Artists may squeeze art practice into lost corners of time in their day.
For instance:
Early morning before the family is awake
Sitting on a bench on the park at lunchtime.
Waiting for someone in a waiting room.
In the evening after dinner.
Aspiring Artists Secretly Want to Create
Aspiring Artists may take their sketch book with them everywhere they go. 
They frequent art galleries
These people visit art exhibitions.
They join art workshops.
They go on art retreats.
They read about art, artists and art movements.
Artists are Everywhere
I believe that are hundreds of aspiring artists working away in attics and coffee shops and at their kitchen tables around the world. Maybe you are one.
Thank you for sharing part of your day with me.
Love,
Alison
More Articles
If you enjoyed this post you may love more articles on out site.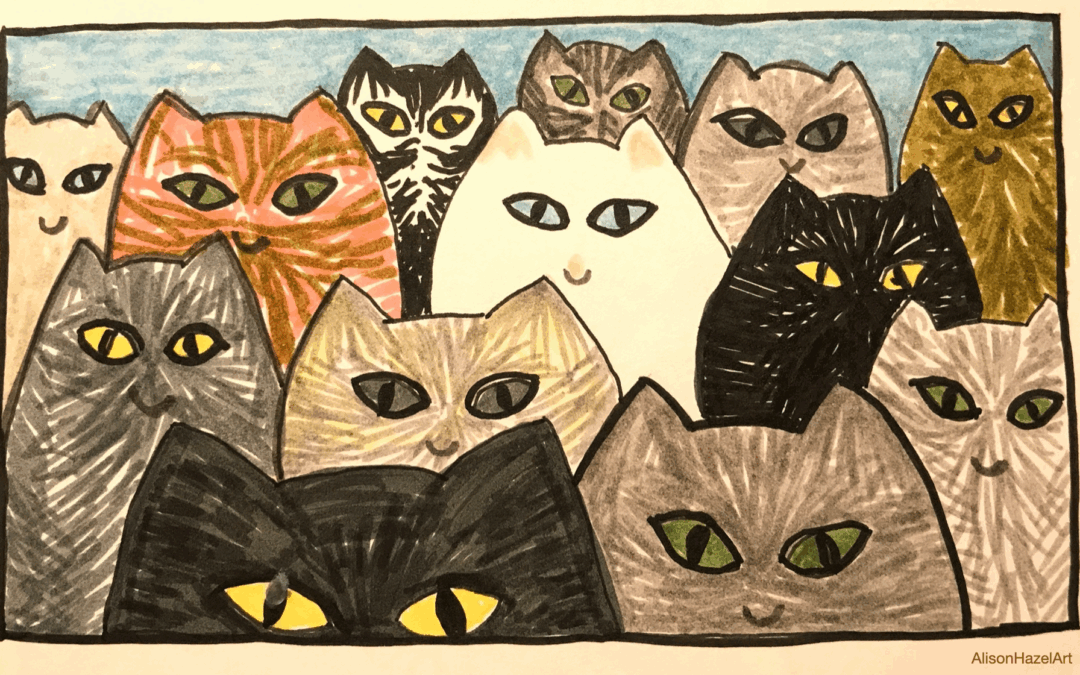 Sketchbook Flip Through Abstract Sketchbook Welcome to the vibrant realm of my latest abstract sketchbook, where colors and shapes intertwine in a dance of imagination. In this flip through, we will embark on a journey through abstract art, a world where the ordinary...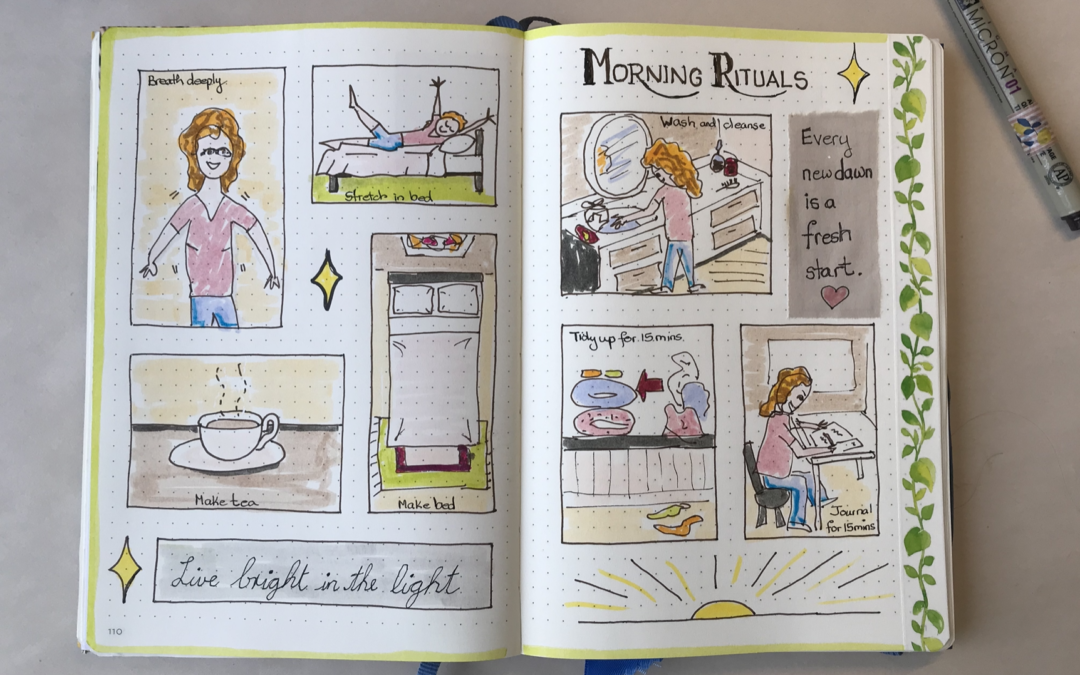 Get a glimpse into how one woman gets organized mentally, physically and spiritually for a creative and artistic day.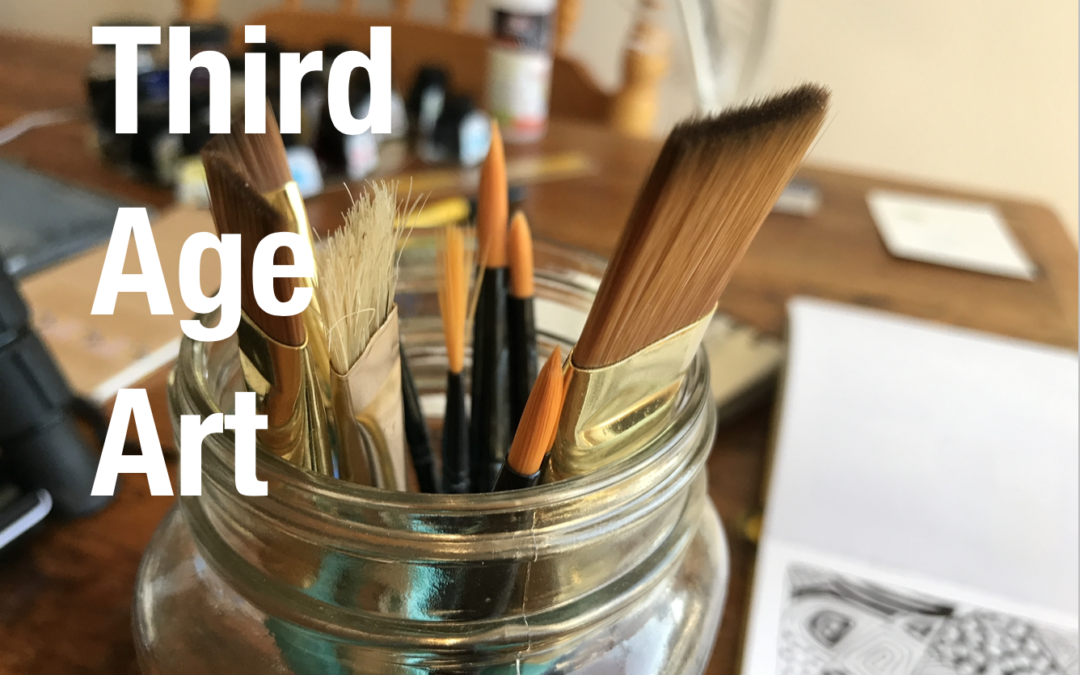 Get some ideas on finding your unique creative art expression as a woman in the Third Age of life through a journal activity.