Introduction
This year, 2022, I was delighted to discover the artist, Sandra Sobota @faerenn and she took up the challenge and completed all thirty days of Inktober using the AHAtober prompts for self-care.
I recently interviewed Sandra and I am thoroughly excited to share her thoughts on this art challenge with you.
About Sandra
Are you a full-time artist or do you have a day job?
In everyday life, I am an English teacher. After failing to get a well-paid job in a big city to continue living there after my graduation, I decided to return to my hometown, the furniture industry. I thought I'd end up as an office worker with English skills, but the local job market was in a dire need of good English teachers. I teach in high school, and in a private school, in which I conduct remedial classes for students that fall behind, extra classes for ambitious students, and courses for adult groups. My working hours are irregular but I generally work from 8 AM to 8 PM. I am often tired, but I love my job and the people I work with.
My students' age varies from 11 to even 77 years!
What city/country do you live in?
I'm from Kępno, Poland. Kępno is a small town with about 15 thousand inhabitants. It's situated 75 km from Wroclaw, and about 160 km from Poznań where I used to live for 6 years, during my university years. I also mentioned before that it's the furniture industry, having about 800 furniture-making companies here!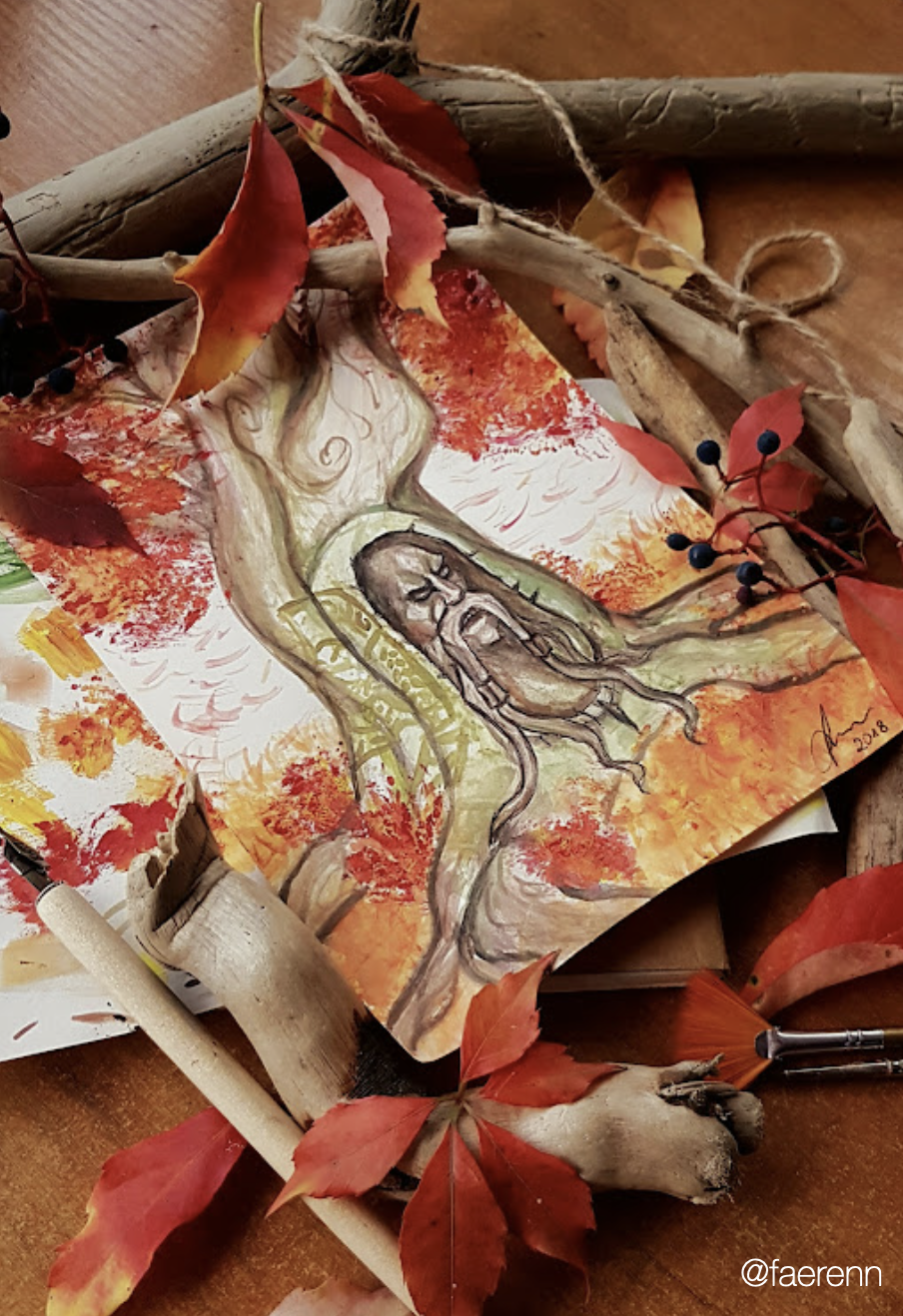 Do you consider yourself as a hobby artist or a commercial artist or something else?
I'd say, I'm more of a hobby artist. Drawing helps me relax, and it gives me some joy, it defines me and reflects my feelings. Sometimes I decide to share my creations, and it makes me happy when people share their enthusiasm towards my works. But the number of followers I have is mostly people I know. I guess I don't have it in me that would make people stay, or I can blame the algorithm for this. But I'd still want to remain myself, and create art out of joy.
However, I did sell some pieces. I had some paid commissions, once I drew a girl from a photo I liked, and her mother wrote to me that she wanted to purchase the drawing from me. And I drew for a charity auction, the drawing was sold for an amazing price, in USD currency it would be around US$75, in my country, that's a lot of money.
Did you go to art school or design college?
Imagine that I wanted to go to art school, but I was rejected! They preferred students who mastered some well-known techniques, e.g. cubism, and realism. I found a lack of creativity and uniqueness in their works. It felt like those students weren't people but machines programmed to produce some art. While creating something, I live by this quote found in The Cat Returns (2002) by Studio Ghibli  (Hayao Miyazaki):
"Whenever someone creates something with all of their heart, then that creation is given a soul."
And the creations I saw back then, had no soul. It opened my eyes and made me give up on the idea of going to any art school; I didn't want to be abused by some strict art teachers, produce fine art masterpieces that no one would even hear of, and, most of all, be a nobody. I've never heard of any famous graduates from that art school I tried to apply to. I didn't want to end up sitting on the street, begging for someone to buy my art.
Most artists I know and admire are self-taught and didn't finish any art schools, I find it redundant.
Are you into self-care in general?
It's hard to tell. I know self-care is important, but I've just only realized it not so long ago. It was the end of summer 2017, when I set myself free from a heavy burden that destroyed me mentally, I was a total wreck. I remember I was seeing a psychiatrist, I was on antidepressants, too. And while still recovering, I managed to get my master's degree. It gave me a lot of power and feeling invincible. I alluded to those events in my other work, DAWN (no. 19)
However, I do struggle with body positivity. I do suffer from body dysmorphic disorder, which was triggered by the past trauma, including comparing to others, bullying and lowering my self-esteem by the third party. I'm still trying to find my way around self-care. I consider myself a student in this field, but a sloppy one (laugh). I tend to sacrifice my needs for the greater good.
What inspires you and to whom do you look up?
I enjoy works of Neimy Kanani especially her works from the prior years, when she used sketches, ink and watercolors. I like her style and way of coloring. Some works may be similar to hers, at some point. I love her lining.
However, my watercolor guru is none other than Gris Grimly. I love his watercolor coloring and the way he draws figures. I am into spooky stuff, and his characters. It's way different from my doll-like characters, but this makes his figures interesting and original, he isn't afraid of playing with geometry. When it comes to his coloring, I know he uses Holbein's watercolors and masking fluid, something that I still have to get familiar with.
What is your favorite color and why?
I have 3 favorite colors, black, yellow and red (and I even mentioned them on no. 26, LIGHT! 😊.
I like black for its uniqueness. I don't find it a solemn color, but rather elegant and intimidating. I feel good wearing black and this color attracts me.
Red, for its vividness and energy, and I love combination of black and red. My room in my family house is actually red, and I feel good in it!
Yellow is my favorite color from childhood, I consider it a happy color. All things I loved as a  child were yellow – chicks, the sun, daffodils and other yellow flowers. I like returning with my thoughts to those happy moments.
Inktober/AHAtober
How many times have you done Inktober in the past or is this your first year?
This was my first year of doing Inktober. I've always wanted to do it, but I never had time, or I thought so. Some events in my life allowed me to have extra time and made it possible for me to participate.
Why did you choose to do the AHAtober self-care prompts in 2022?
I was looking for something different from the original prompt list – Honestly, I didn't like it. Not because there was something I couldn't do, but I like themed lists. I read the entire prompt list and I was able to envision each one of them, so I decided to stick with it.
How did you manage to draw thirty images in October? Was it easy or a challenge to complete them on time?
I had to cheat a little, I admit. There were times which proved to be impossible to draw during that day. Some drawings, sketches or outlines were made way earlier before their time, for example LOVE (no. 29), which was made at the end of September!
Did you have a special time set aside in the day for making the artworks?
Continuing the answer to the previous questions, some sketches or outlines were made earlier, e.g., during the weekend. On Saturday I could create up to 4-5 sketches/outlines, which would leave me with the coloring part.
I tried to color them when there was natural light available, usually between 8AM to 10AM, and this is also the time when the drawings were posted online. Later on during the day, I'd have little time to draw or color. I sometimes started coloring late in the evening, to finish it in the morning.
Please can you share some of your process with us?
I don't have much photos from the process but I could describe how the work process looked like. I started with some coffee, and scrolling through some of my daily pages. Then, I turned to Pinterest on which I watch some color aesthetics. This way I know how some colors work. I started imagining characters with the given colors, sometimes choosing the colors prior to the sketch. I have no problems with ideas or concepts, but sometimes I needed some guidance, I have two: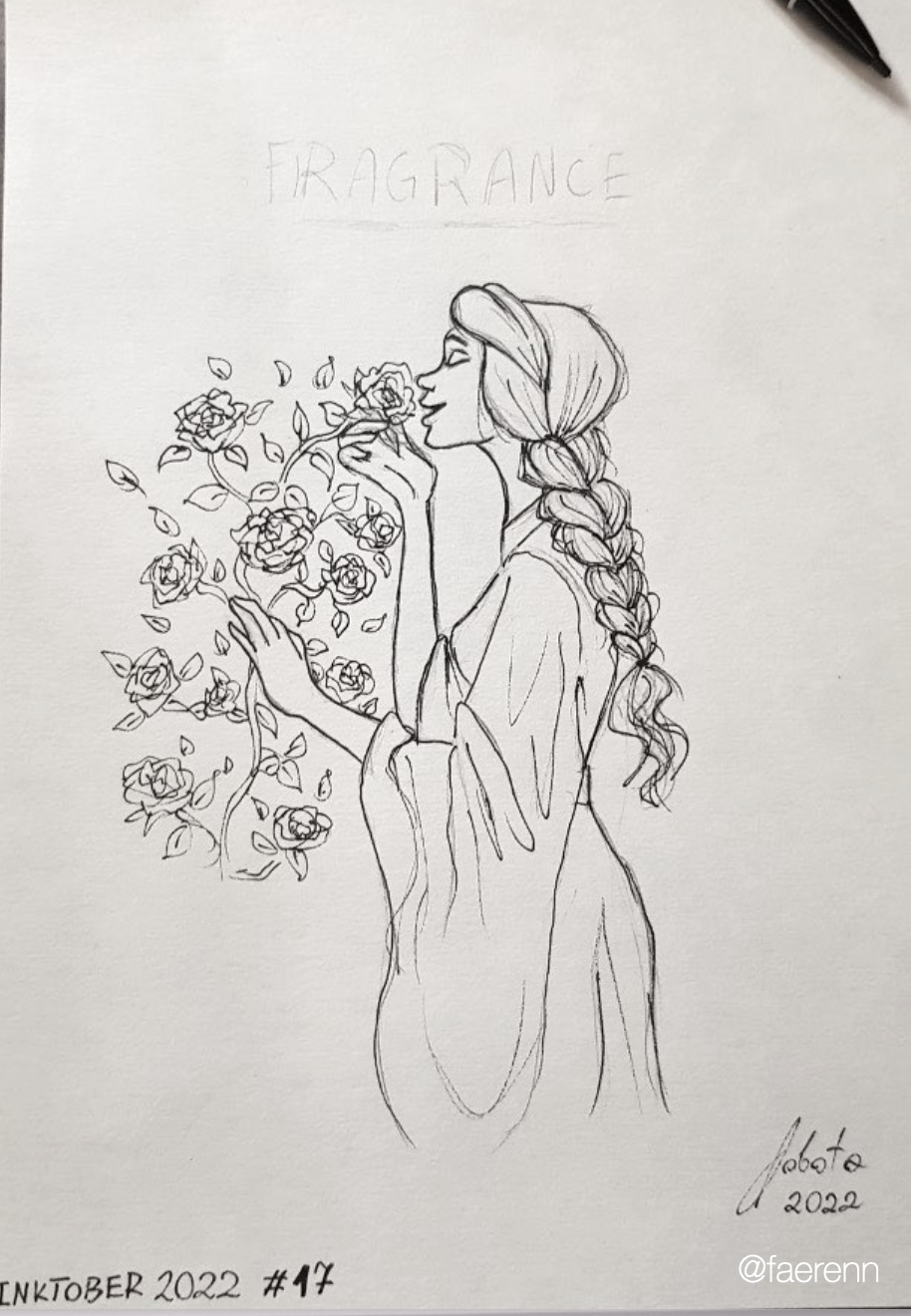 After envisioning things, I started drawing with my mechanical pencil – as a child I hated them, but with time, I started appreciating how thin they are, and my hand also became more gentle, so I had no issues while using it. When I considered my initial sketch done, I started the lines with Pigma MICRONs, then I could erase the pencil with a kneaded eraser – I like those erasers, because they don't damage the paper, and don't leave any flakes. I can tap them to easily remove the pencil.
After it was done, then I started coloring. I colored whatever I saw fit, but usually I started with the skin.
What was your favorite prompt from AHAtober this year?
It's hard to choose my favorite.
However, I like what I did in SKY (no. 8). A girl and a dress made of clouds, semi-transparent. In here, I made quite realistic clouds, as I've tried a little bit of Bob Ross in my life. I'm glad I still remember how to do it 😊
I also love the smoothness of skin in JOURNAL (no.12), I think I did an amazing job with the blush, but it was a matter of the right timing.
And I like FRAGRANCE (no.17), I thought I'd ruin it while coloring but the robe turned out amazing. This is the drawing I loved from the very sketch, and I was struggling with the decision whether to color it or not.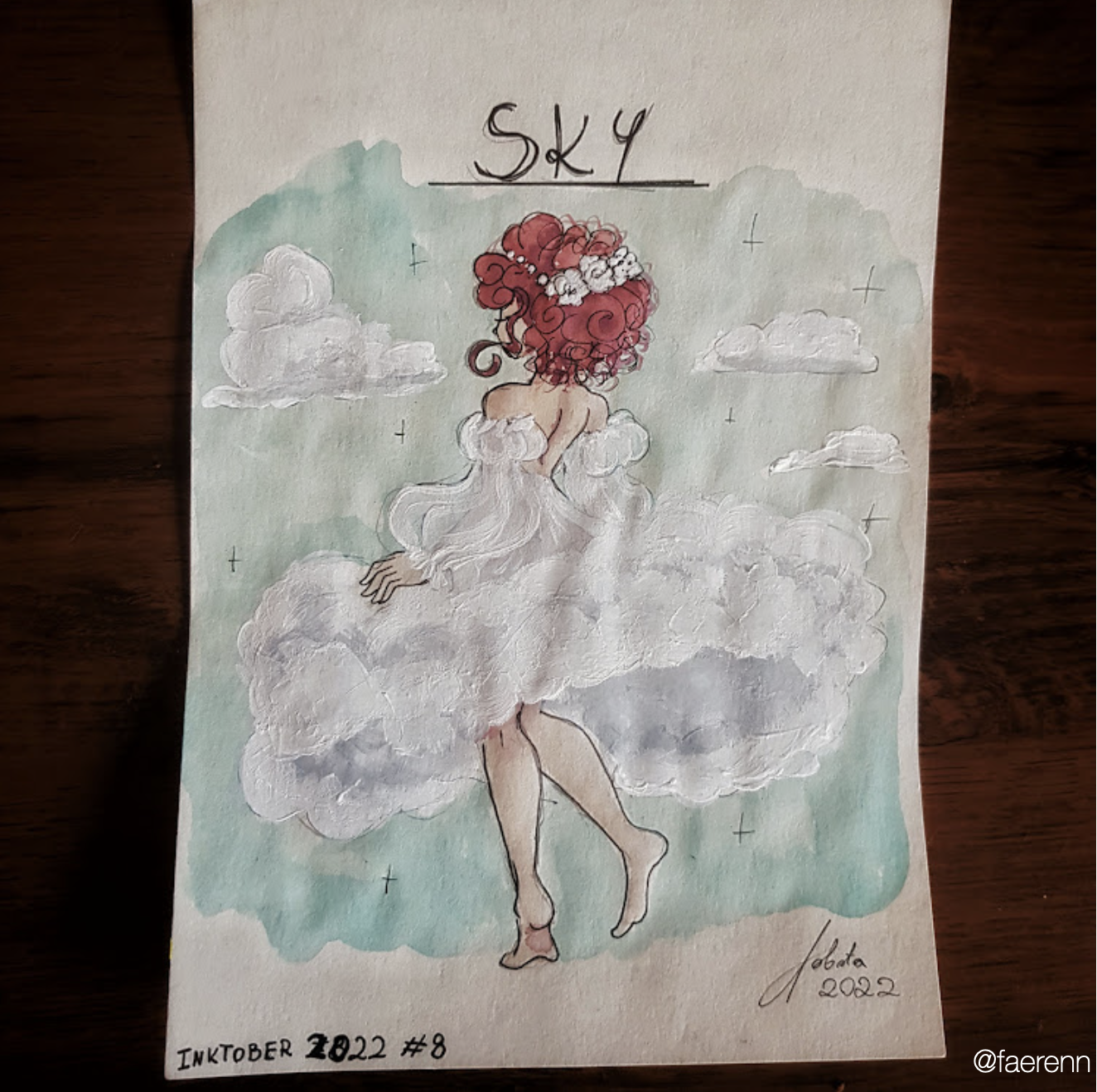 What was your least favorite prompt from AHAtober this year?
I hated it when the prompts were similar, e.g. SUNRISE/DAWN, with little technical difference. But the piece I can say I hate the most is RELAX LOVE (no. 28).
Honestly, there was nothing wrong with it, I liked it as a sketch, but I felt I ruined it with the coloring. I thought the colors would work the way I thought, but I was so wrong. I insisted on adding purple and then green hues, and it made it a total mess. I think if I used just blue colors, it'd turn out better.
To win Inktober you must create thirty drawings during October, what advice can you give our readers who want to try Inktober or AHAtober in the future, so they can succeed?
If you know that you have little time in your pocket, start a little bit earlier. Some artists had half of the Inktober pieces ready before Inktober even started!
What is your favorite art medium markers, colored pencil, watercolor paint or other?
Actually, it's watercolor markers, or, Aquamarkers by DecoTimeCrafts, that I found in Action store.

I love that they have a tray. So far, I've got a collection of 80 Aquamarkers (80 in a tray, and 10 in a minibox). Above the tray, there's a framed sampler that I created, to learn how they behave raw, and if you add some water. This way I can easily navigate between the colors.
On rare occasions, I also like watercolor pencils by Koh-i-Noor.
I like to dilute the sketch with water, I also feel I have control over the drawing. It's actually a great starter if someone wants to begin working with watercolors, especially if this is a shift from colored pencils to watercolors.
I am aware that there are better tools or paints, but I believe that you don't need the most expensive ones in the world to create the best works, as long as you know the possibilities of the said tools.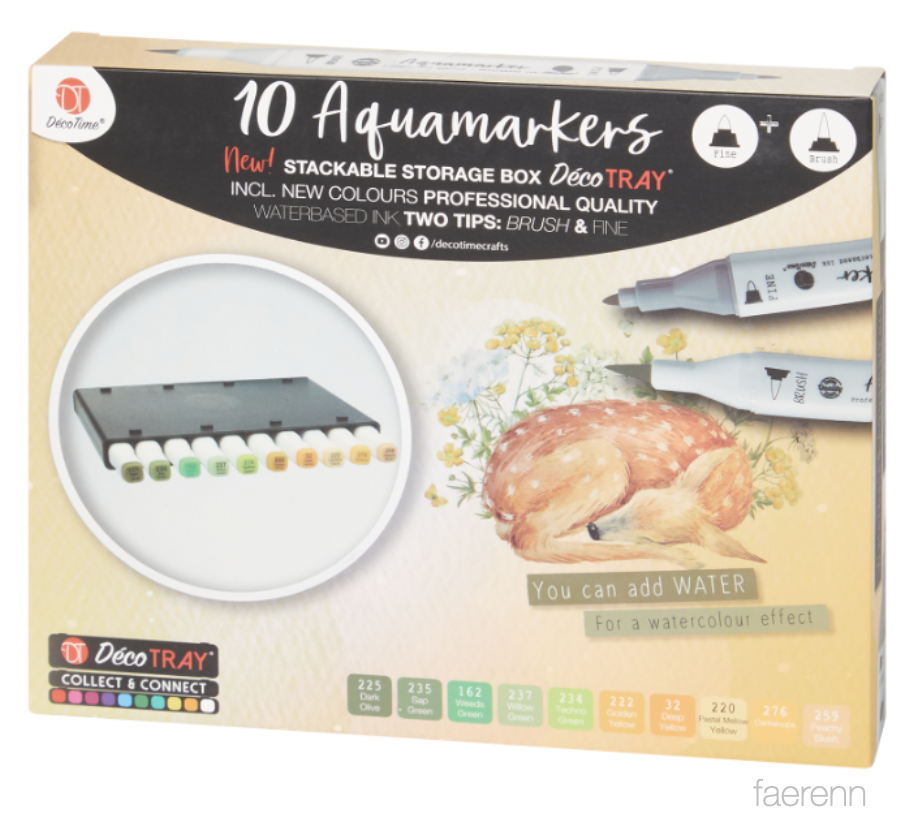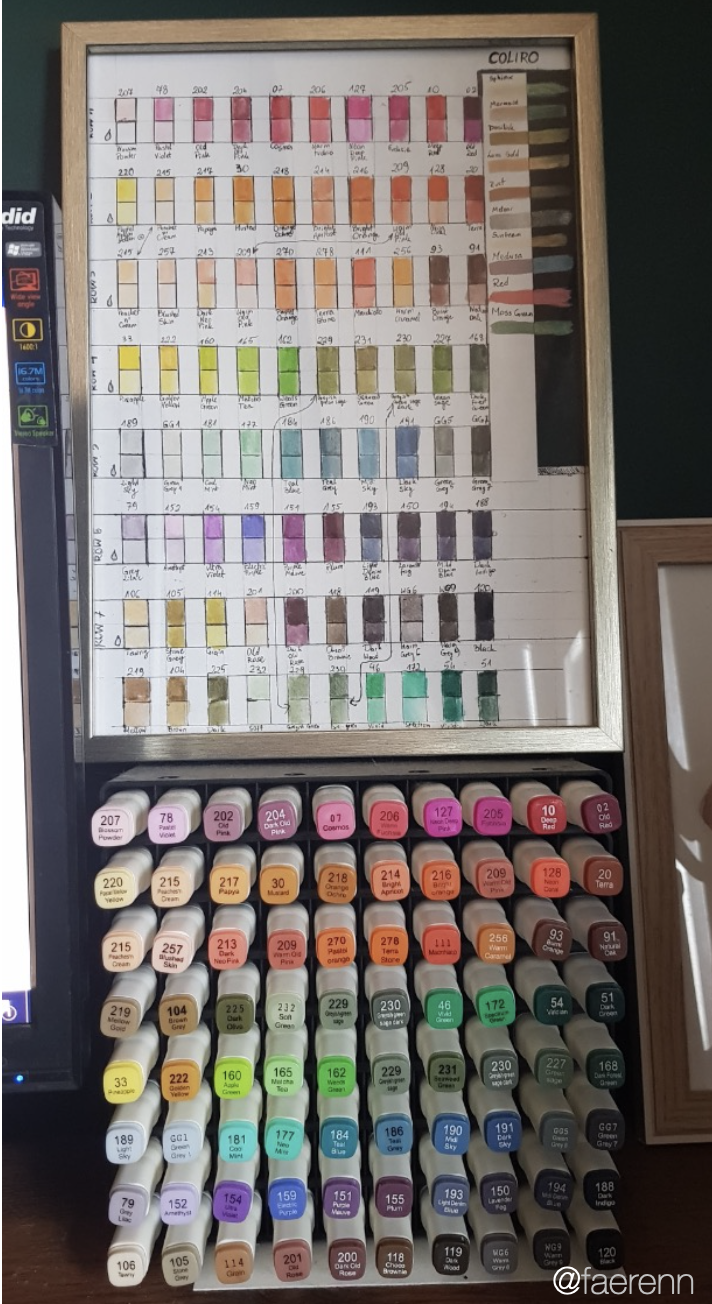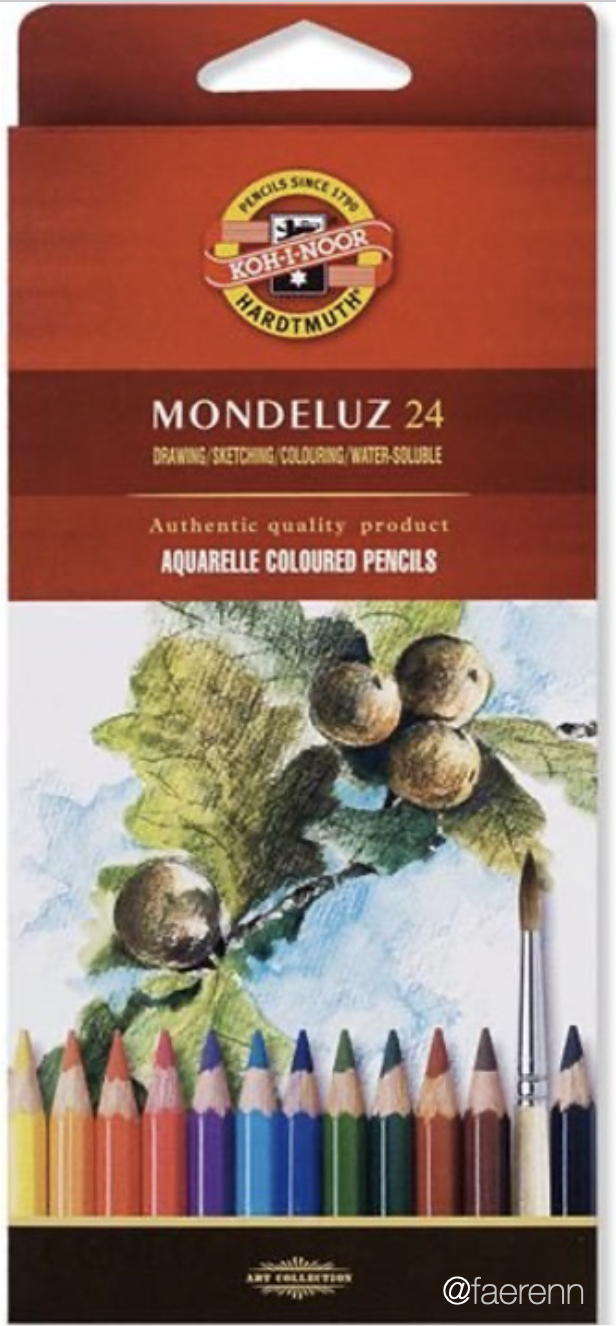 Where can our readers see more of your work?
Only on Instagram, here @faerenn.
Honestly, I have two DeviantArt accounts, but I don't remember the mail and password, it's a shame. But I feel that DeviantArt is slowly dying – it's not what it used to be when I was still using it.
How would you sum up your AHAtober experience this year?
It was a very nice experience. Tiring, required some sacrifices, but it allowed me for a moment of reflection. There was even a moment where I allowed myself for a little bit of anger, so the narrative changed from my original concept. I guess I needed this.
My mom told me that she liked it when I elaborated on something. She doesn't understand English but she pressed "translate" option on Instagram. I know my other friend was also reading my monologues, as I had some discussions with her later on.
Pin this image to your Pinterest board.
What do you plan to do with the AHAtober images which you created?
In my area, there are many children in need, that are trying to get money for life-saving surgeries. For example, a boy with a heart disease which was getting money for a surgery in Boston, MA. Now, there's a 3-year-old girl with a neuroma. I think I'll set them up for an auction, where all the money would be donated to their cause.
But prior to that, I'd like to scan my pictures.
What activities will you do the same next year in your art practice to win Inktober?
Definitely making up the most on days off, this is what helped me in catching up (or rather, being ahead of the curve).
What will you change next year for Inktober?
I think I'll start planning a bit earlier (laugh). I decided to do Inktober quite late.
Do you have any further comments that you would like to share?
It kinda felt lonely, as I thought many other people would join your challenge. But who am I to say, I'm not an influencer either, and when my drawings got 30+ likes, I was like, "wow".
Do you have other hobbies and interests? 
Apart from traditional art, I'm also into digital drawing, sewing and flower embroidery.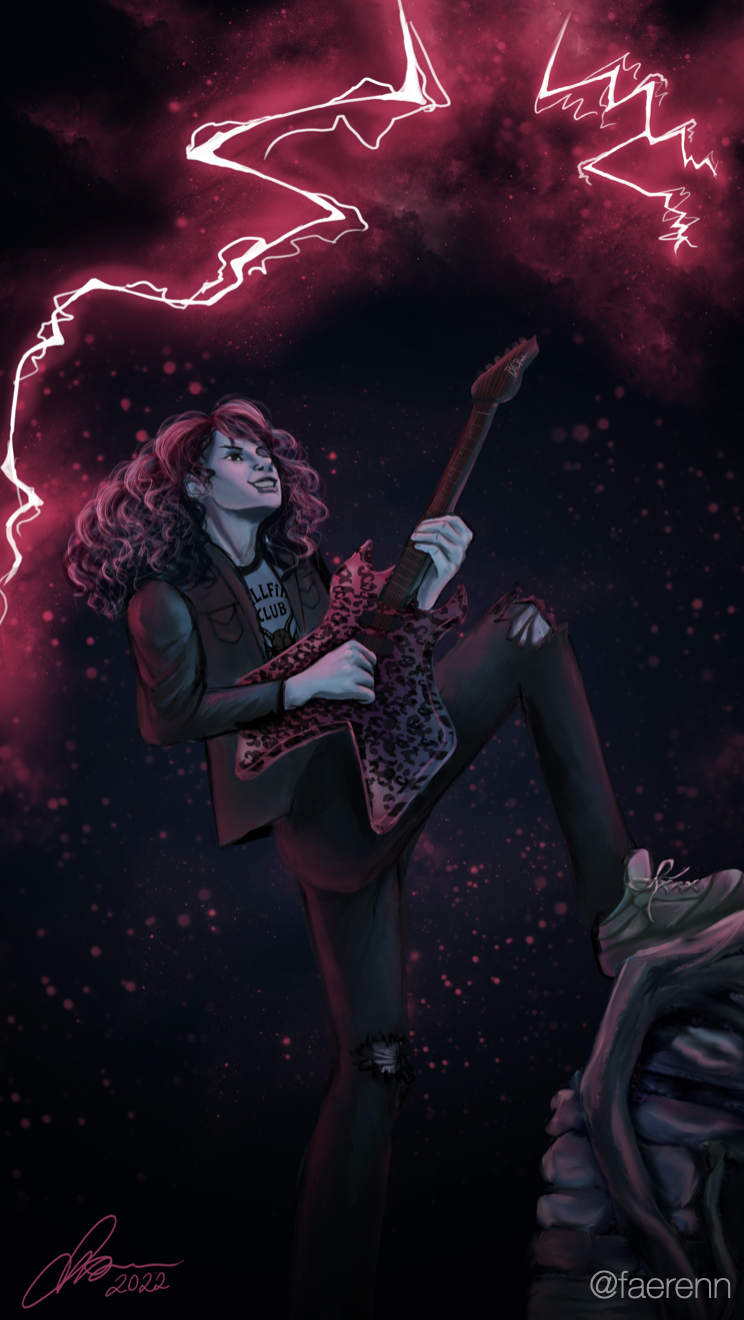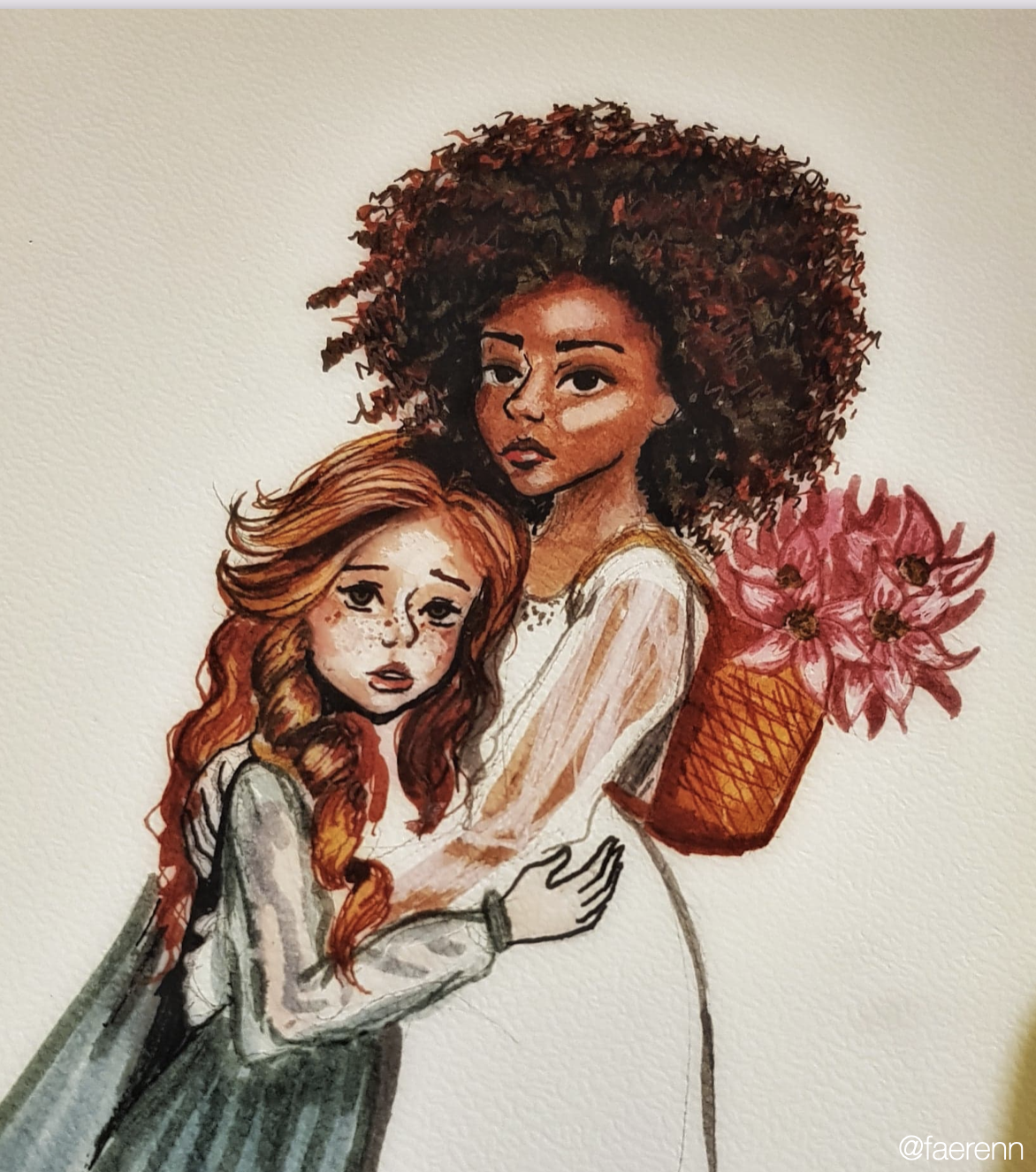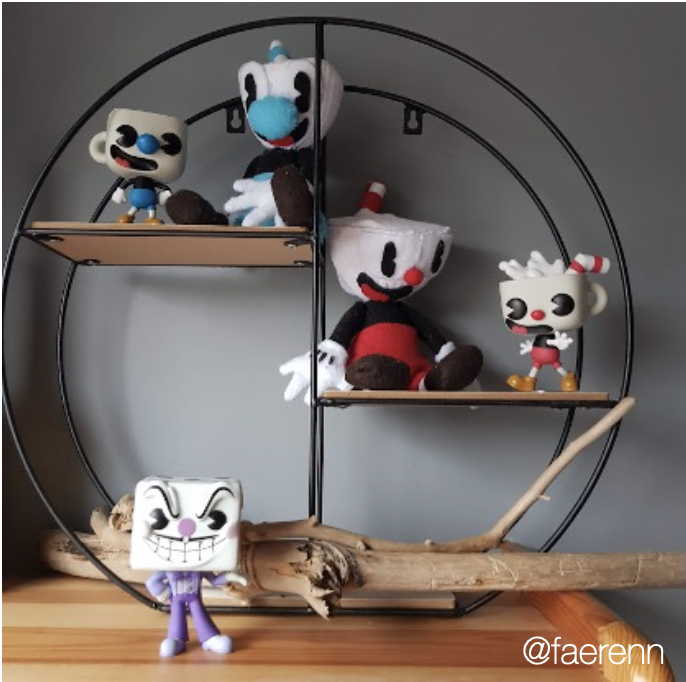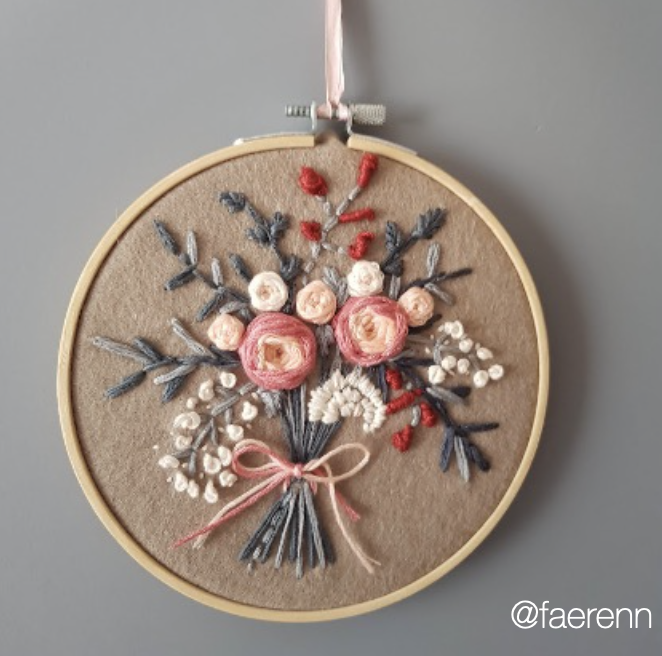 Thank you.
You're welcome 😊 I'm glad I could be a part of your Inktober/AHAtober challenge 😊
Sandra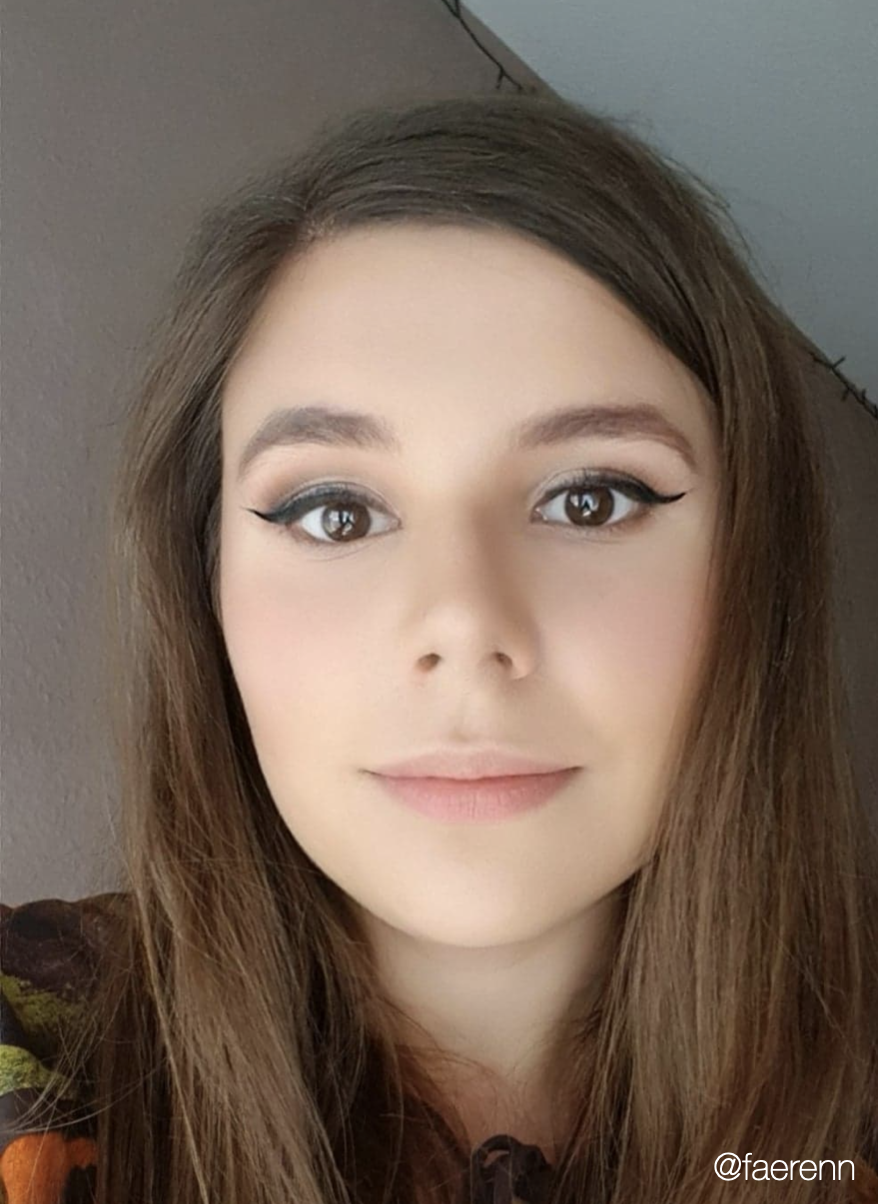 Artist Bio: Sandra Sobota
@faerenn
Sandra Sobota is a teacher and talented watercolor artist from Poland.
She is a mutable water Pisces and loves dogs, animals and nature. Apart from traditional art Sandra enjoys digital drawing, sewing and flower embroidery.
Go here to see more of Sandra's work.
More Articles
If yoru enjoyed this post your may like other articles on our site.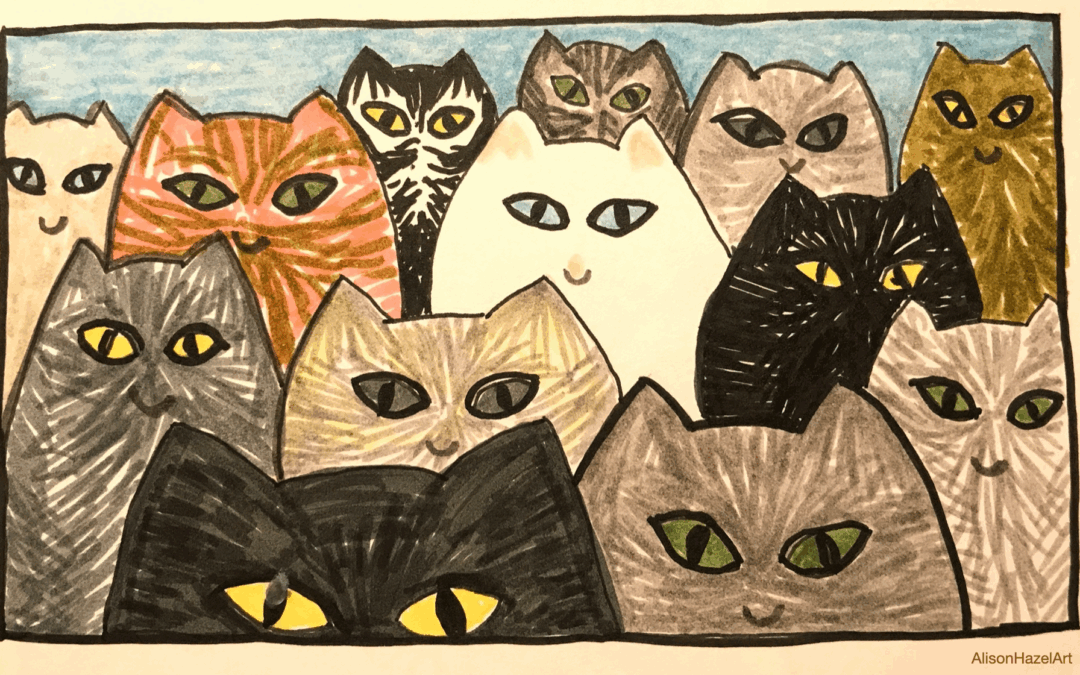 Sketchbook Flip Through Abstract Sketchbook Welcome to the vibrant realm of my latest abstract sketchbook, where colors and shapes intertwine in a dance of imagination. In this flip through, we will embark on a journey through abstract art, a world where the ordinary...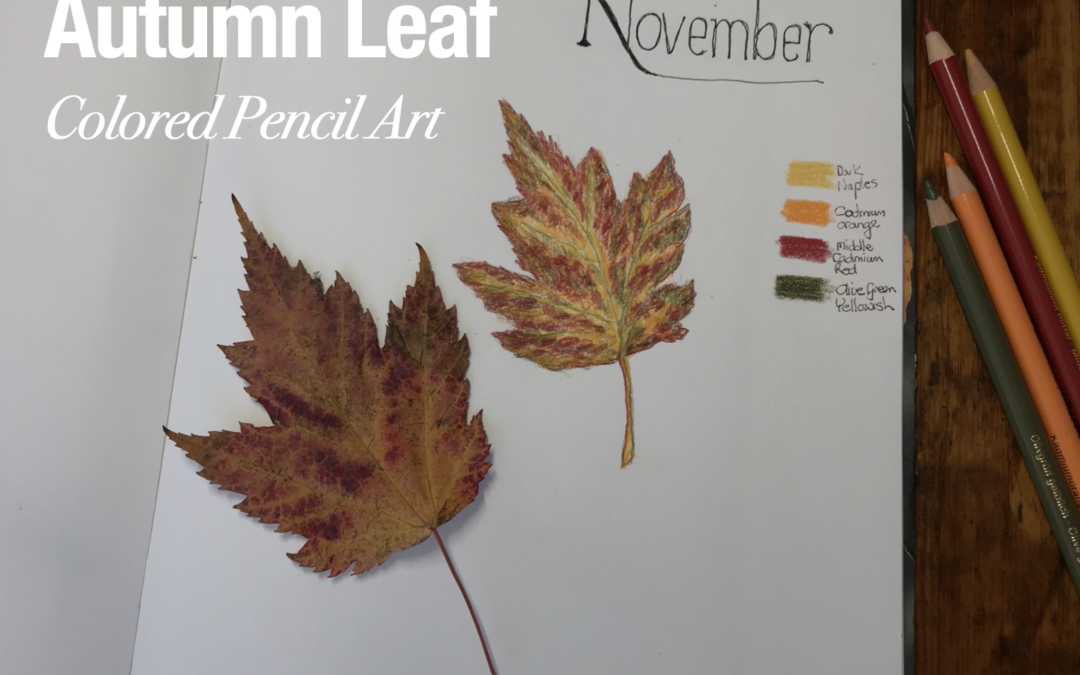 Autumn Leaf colored pencil art in my Perpetual Nature Journal sketchbook. Great for hobby artists and beginners.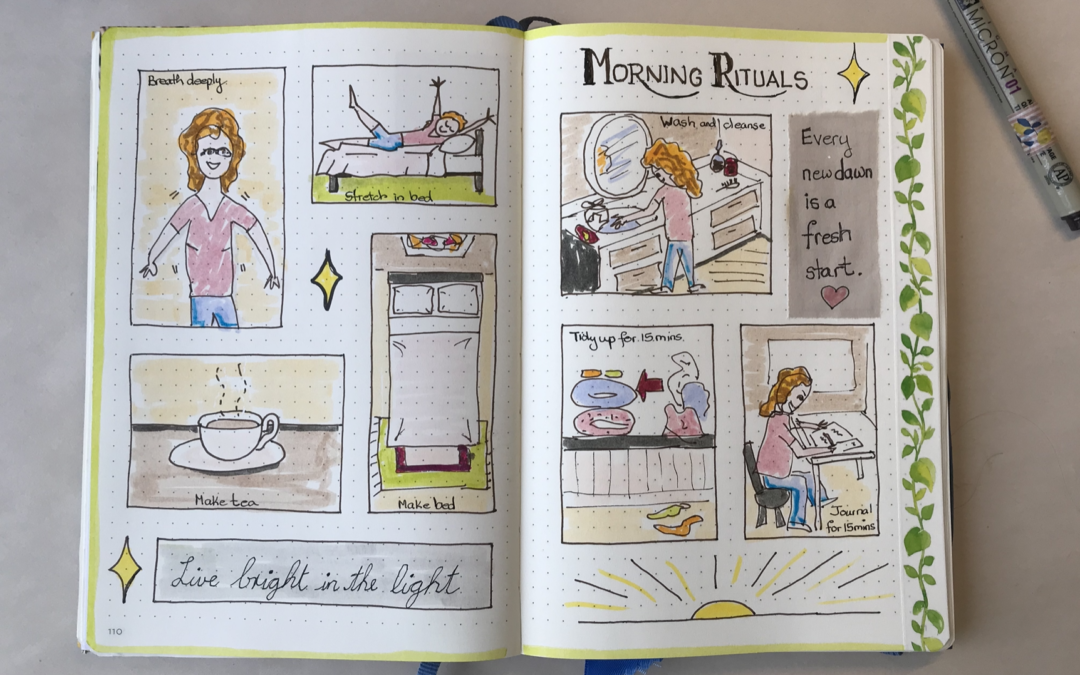 Get a glimpse into how one woman gets organized mentally, physically and spiritually for a creative and artistic day.