Florist Shelf
This week I've created a florist shelf with watercolor and markers for my sketch journal.
You can follow along with this video.
My Process
Pencil sketch.
Ink over.
Watercolor wash.
Markers.
Gratitude notes.
Sketch journaling is a way to document what happens in your life, once or twice a month.
A sketch journal is a beautiful memory book for how life was for you in any given each year.
What do you think?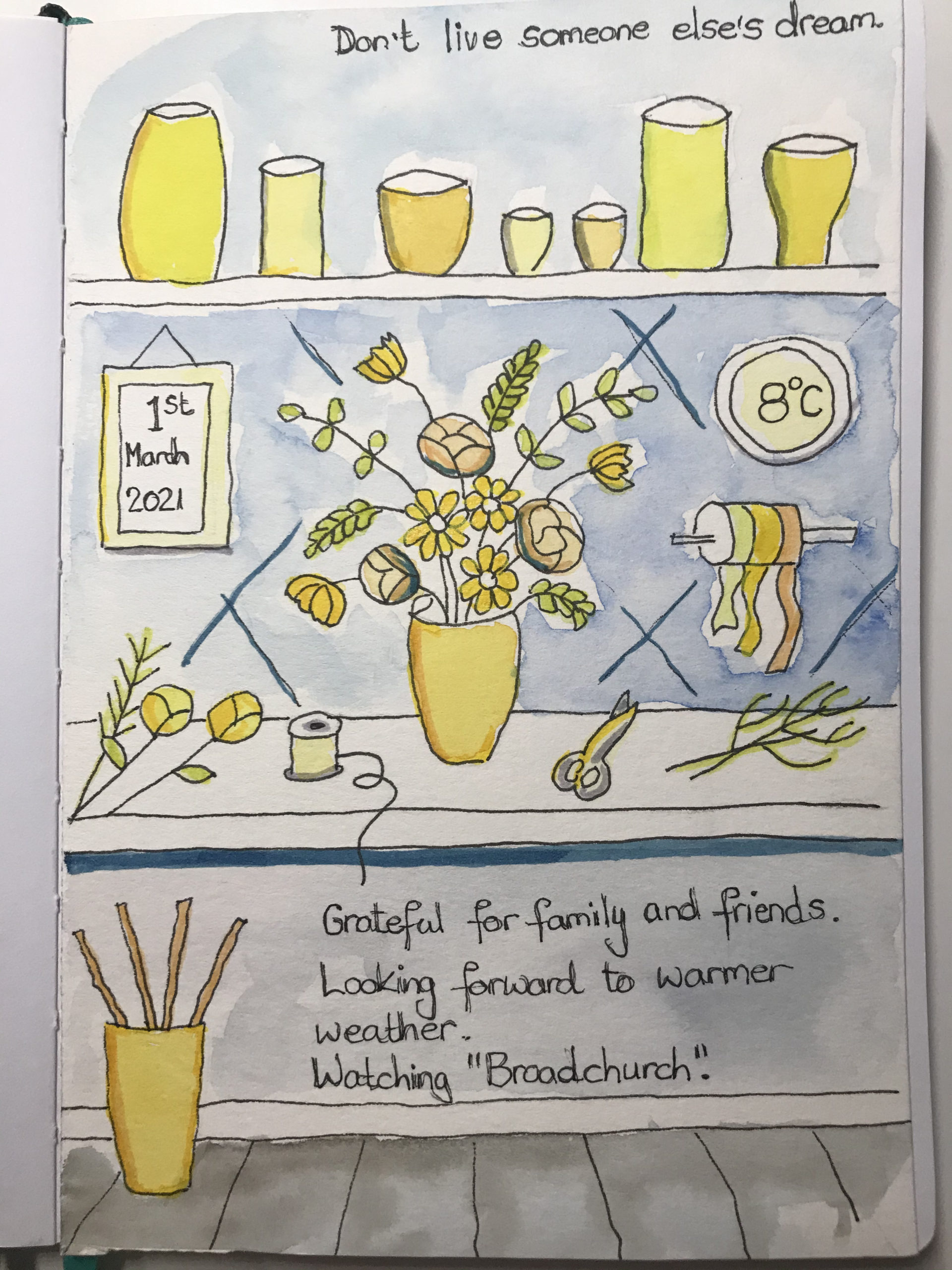 Aspiring Artist Activity: Florist Shelf
In your sketchbook please do the following:
Draw three shelves.
Add assorted florist details just like we did.
Share your sketch journal pages with us on the hashtag #AlisonHazelArt so we can find your images.
We'd love to see what you create.
52 Herbs Coloring Pages Instant PDF Download These are the exact coloring pages from my coloring...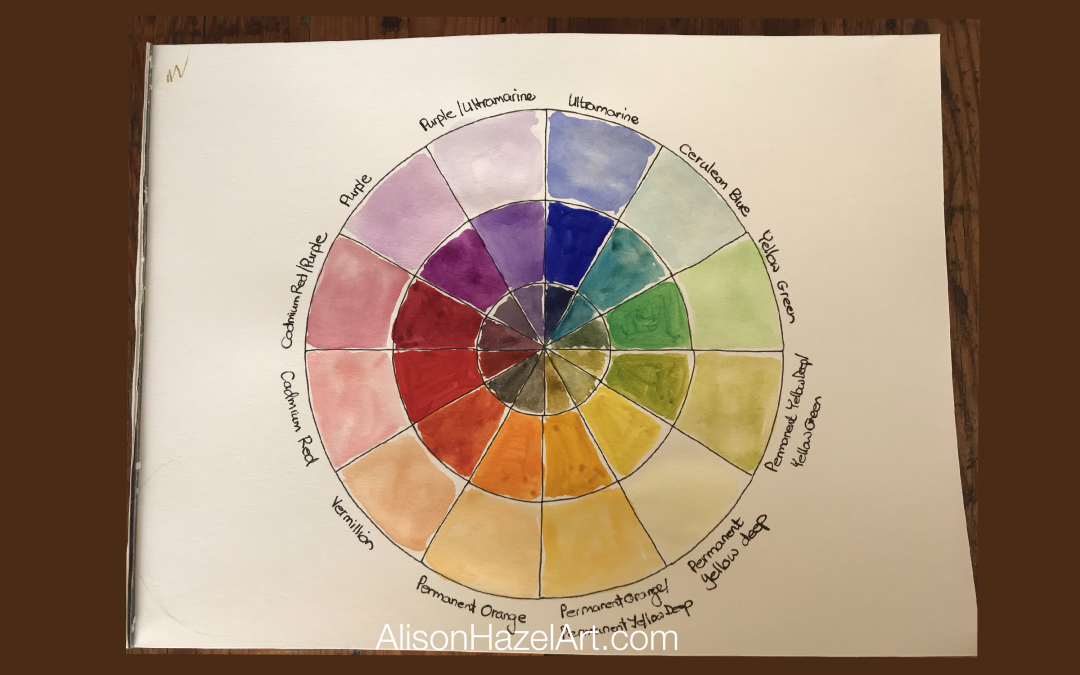 The Artist's Color Wheel The artist's color wheel is a handy chart or artwork that you can create...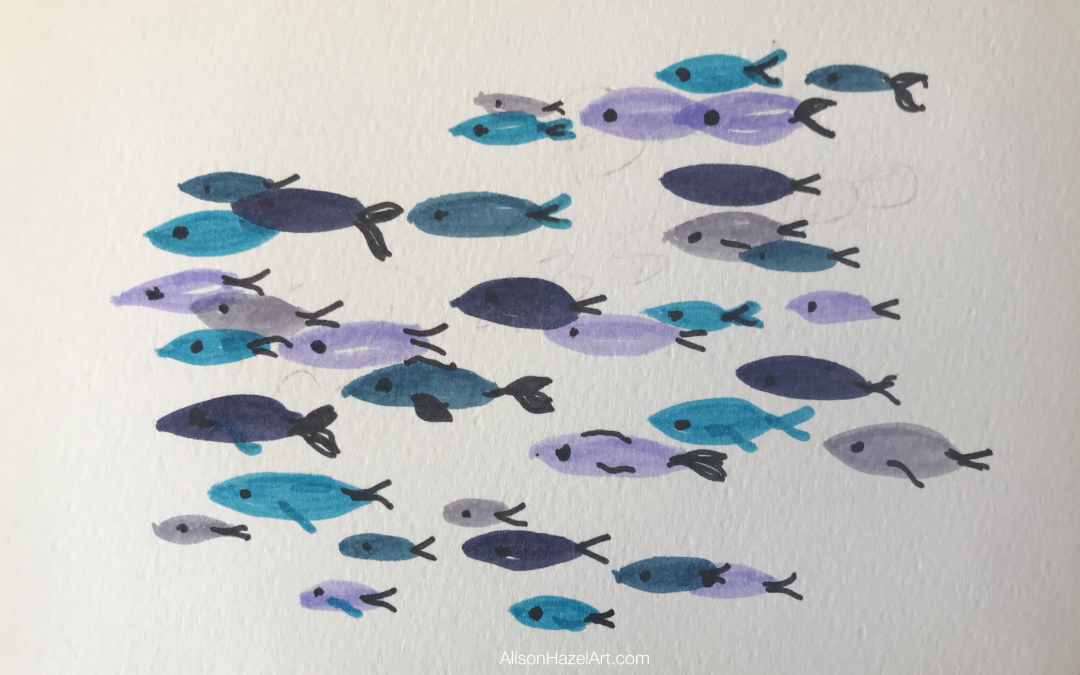 Introduction I want to talk about getting a daily art practice going. You may think you are not a...