Introduction
Seasonal Beginning, Middle and End
Each of the four seasons, Spring, Summer, Autumn and Winter, has a beginning, a middle and an end.
There is early Autumn when the Sun is in Virgo (September/October), middle Autumn when the Sun is in Libra (October/November) and late Autumn when the Sun is in Scorpio (November/December).
I live in Vancouver and, during November, the late Autumn leaves fall from the trees every day.
For this sketch I waited for the leaves to be variegated.
Multicolored leaves meant that one leaf has green, red and yellow in it.
I did not want to be too early in the season when the leaves and mainly green with a little red.
Additionally, I did not want to wait too late when the leaves get to be a washed-out yellow color which happens later in the season.
This is tricky and I had to be on the lookout every day to see which leaves meet my "color variety" mid-season criteria.
Get a Leaf
Well enough about that, just get a leaf to draw.
Hobby Artist
I am a hobby artist which means I'm sharing my journey to get better with art with you. I believe that in time to come I will get better at drawing as I hone my craft with more practice and some art classes.
I believe that Leonardo da Vinci took seventeen years before he was skilled enough to draw his masterpieces, so there is no rush for me or for you.
Perpetual Nature Journal
Perpetual Nature Journal
This time I am working on the November page of my Perpetual Nature Journal.
You can find out more about my Perpetual Nature Journal.
Pencil Sketch
I did a light pencil sketch picking up the main veins and outline of the leaf.
Colored Pencil
The colored pencils I'm using are Faber Castell polychromas.
I like to start with the lightest color first and build up to the darker colors in layers.
Yellow
I used dusky yellow called dark Naples ochre and went over the middle parts near the veins.
Orange
Using cadmium orange, I laid down some color further from the veins towards the center of the leaf.
Red
The red I chose is called middle cadmium red which is deep and ruby like to give the red color to the leaf. The leaf is red in blotches again between the veins.
Green
Finally, the green I selected is named olive green yellowish which tells you it is a yellow green and not a blue green which is what you want for natural foliage, yellow green that is.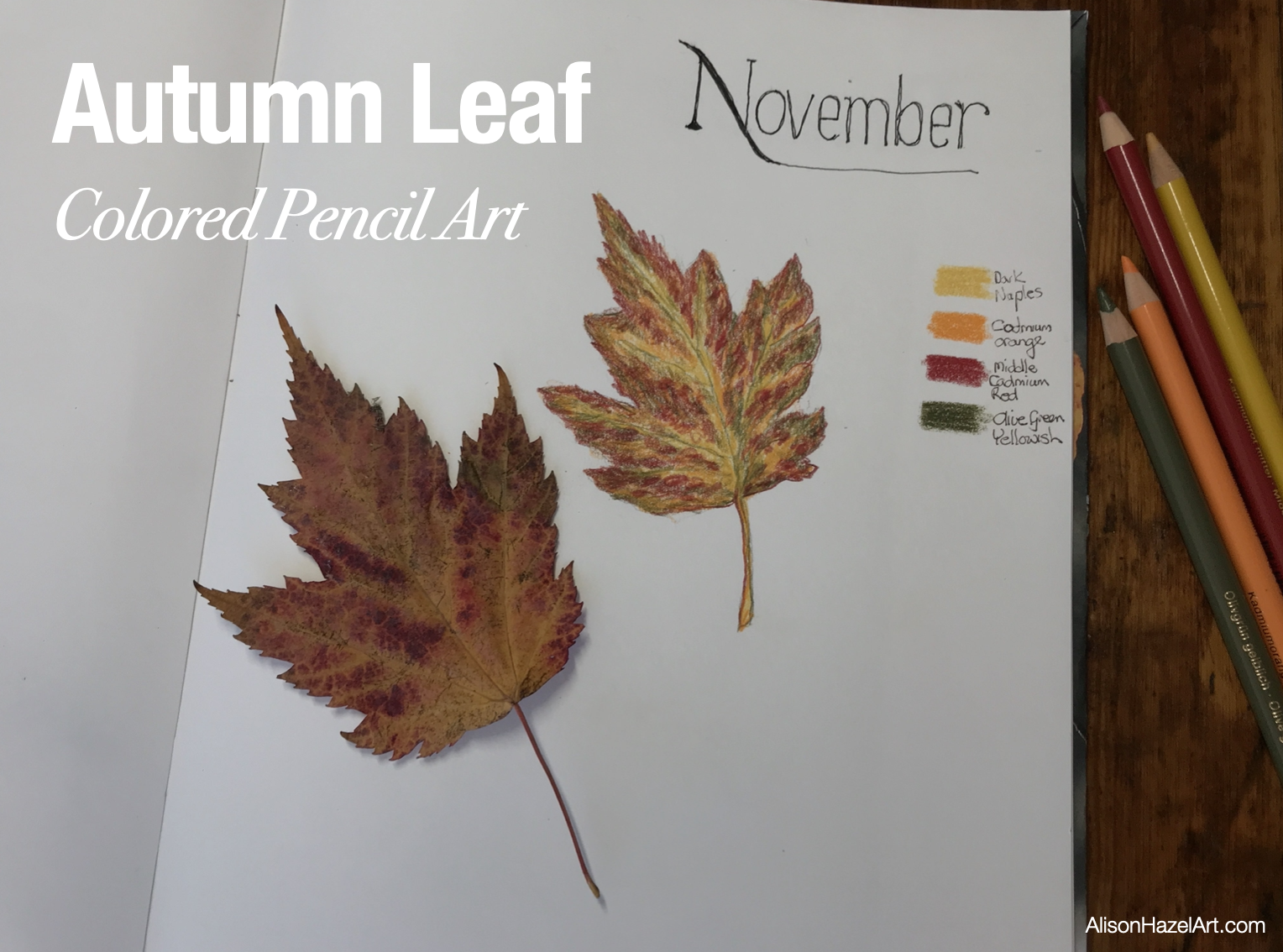 Art Supplies
The art supplies I used are listed here but I urge you to use what you have at hand.
Sketchbook
2h Pencil
Eraser
Faber Castel Polychromas Colored Pencils
Yellow pencil
Orange pencil
Red pencil
Green pencil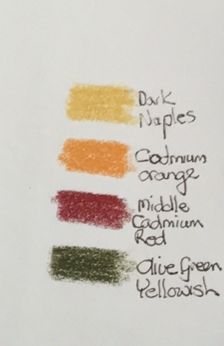 Color Swatch
At the end I created a small color swatch on the side and wrote the specific colors that I used on the page in my journal.
Swatching is a great idea so you can reproduce the exact drawing again later.
Thank You
Thank you for sharing a part of your day with me.
Love,
Alison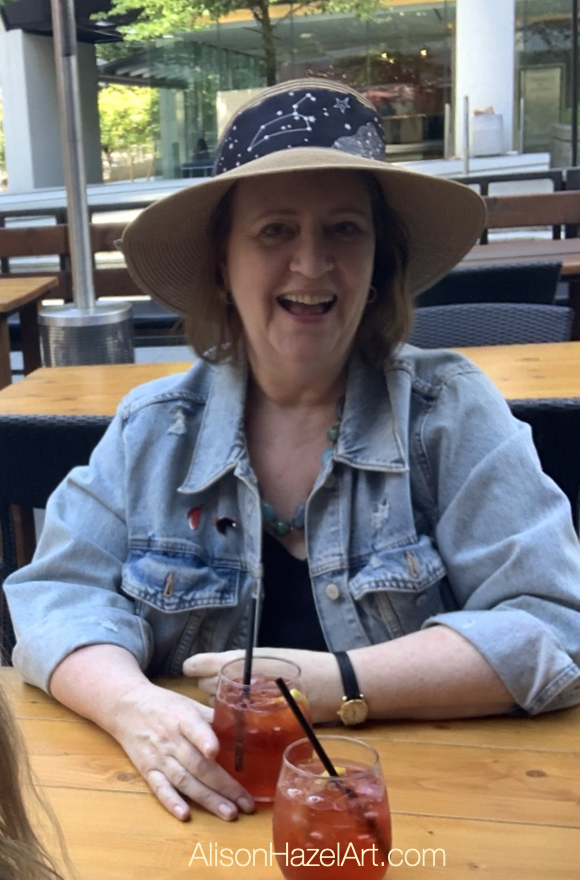 Author Bio
Alison Hazel shares her ongoing journey about becoming an artist later in life. She creates simple art that anyone can make. She hopes to inspire you to reach your creative potential in the area that suits you.
Go here to read more about Alison's story.
If you want to send Alison a quick message go here.
More Articles
If you enjoyed this post, check out some more of our art related articles below.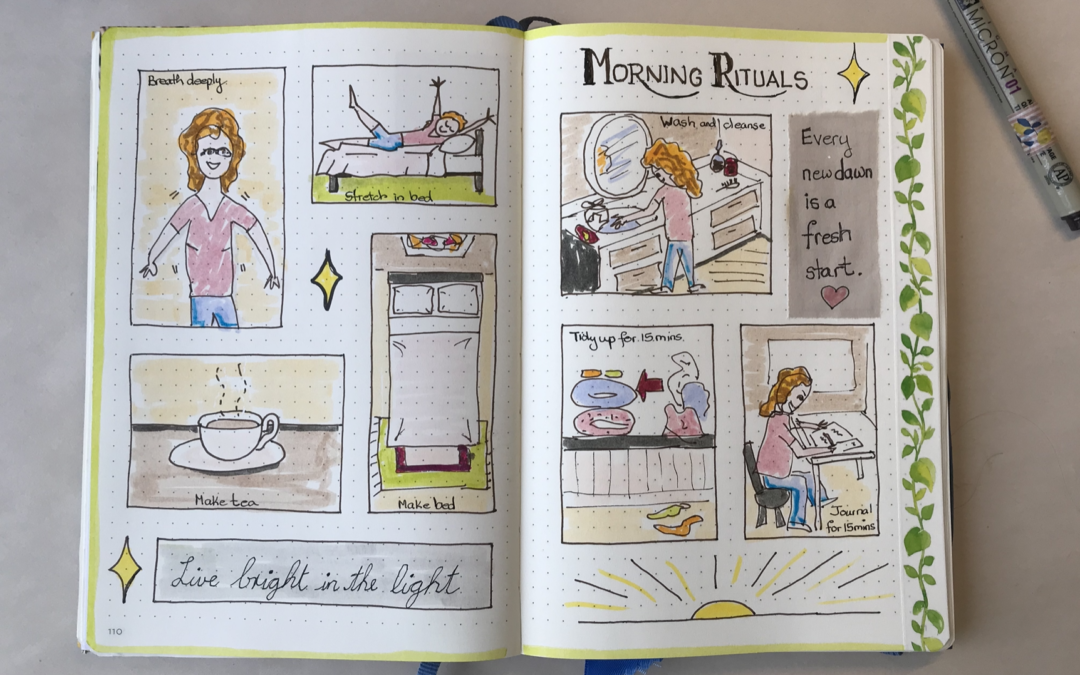 Get a glimpse into how one woman gets organized mentally, physically and spiritually for a creative and artistic day.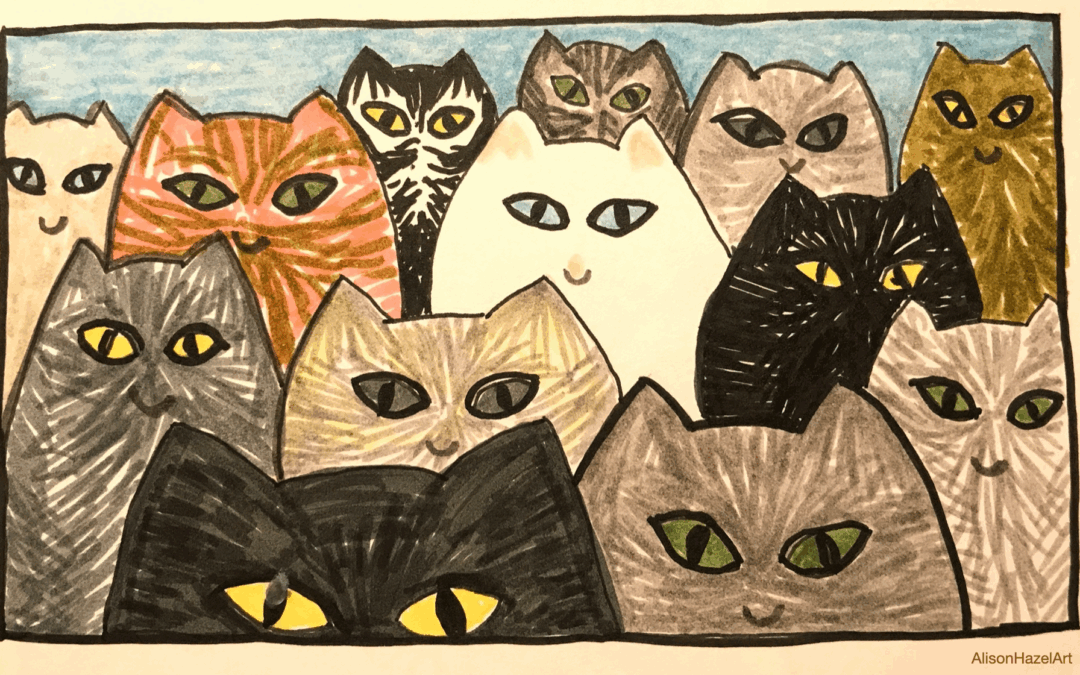 Sketchbook Flip Through Abstract Sketchbook Welcome to the vibrant realm of my latest abstract sketchbook, where colors and shapes intertwine in a dance of imagination. In this flip through, we will embark on a journey through abstract art, a world where the ordinary...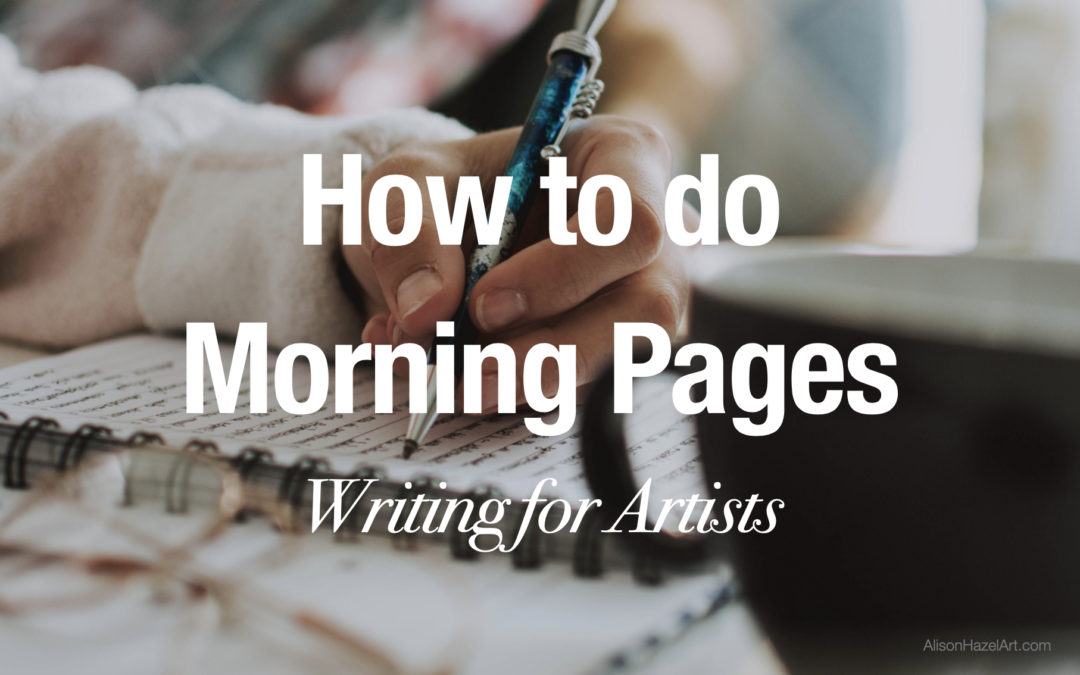 See how writing morning pages helps you tap into your inner creative. Learn how I use morning pages to help me produce more art and write blogs.