Seasons of Art: Spring 2023
Group Meeting
Learn more about the recent Seasons of Art group meeting.
See more about the Seasons of Art group here.
Satvvir's Artwork
Below is Satvvir's artwork (Instagram @theambivertsbb).
She used watercolor and combined orabges and yellows with a lot of texture in theis piece.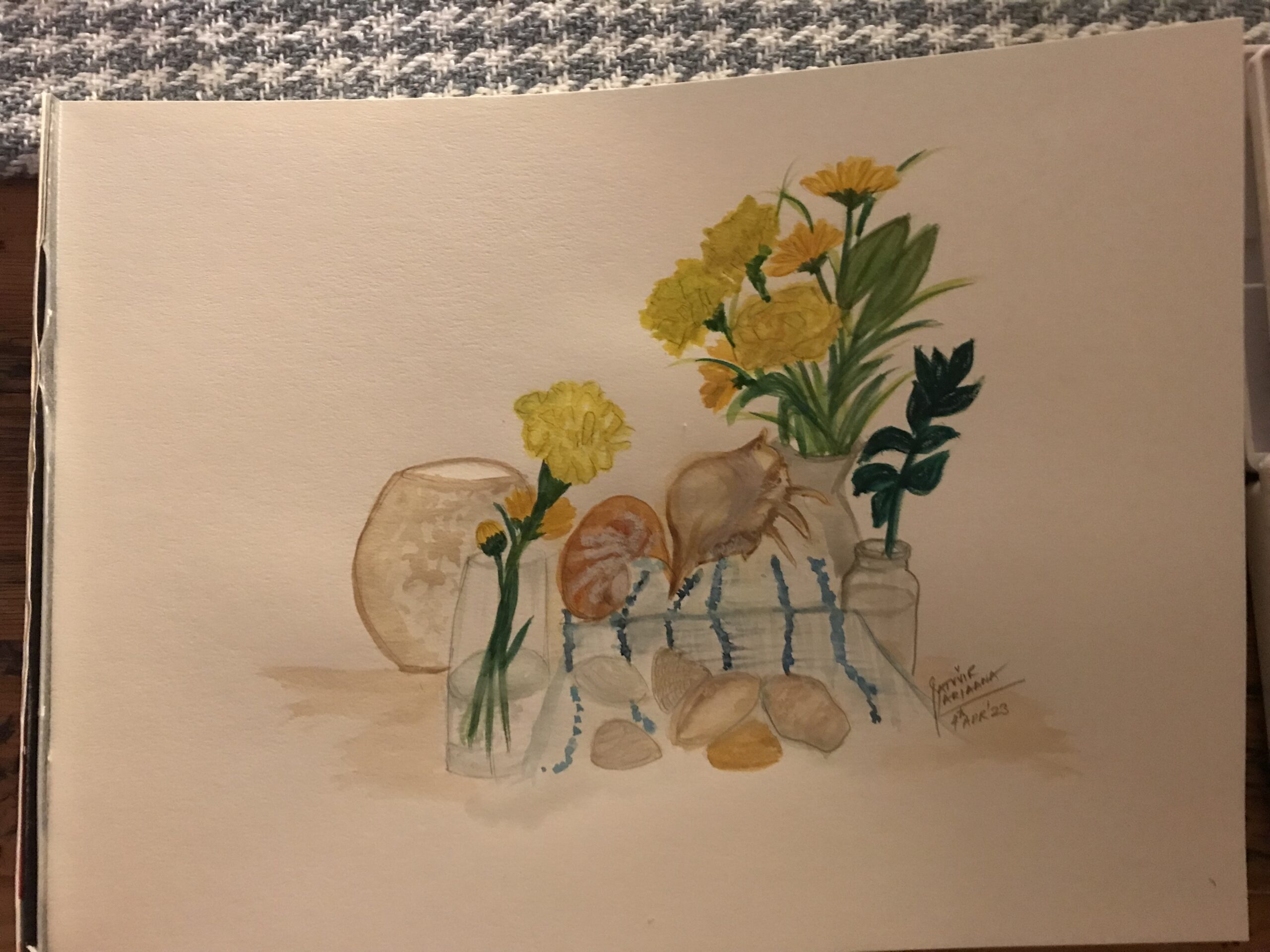 Arwynne's Artwork
 Here is Arwynne's finished artwork. You can see more of her work at IG @mspinkdotcom.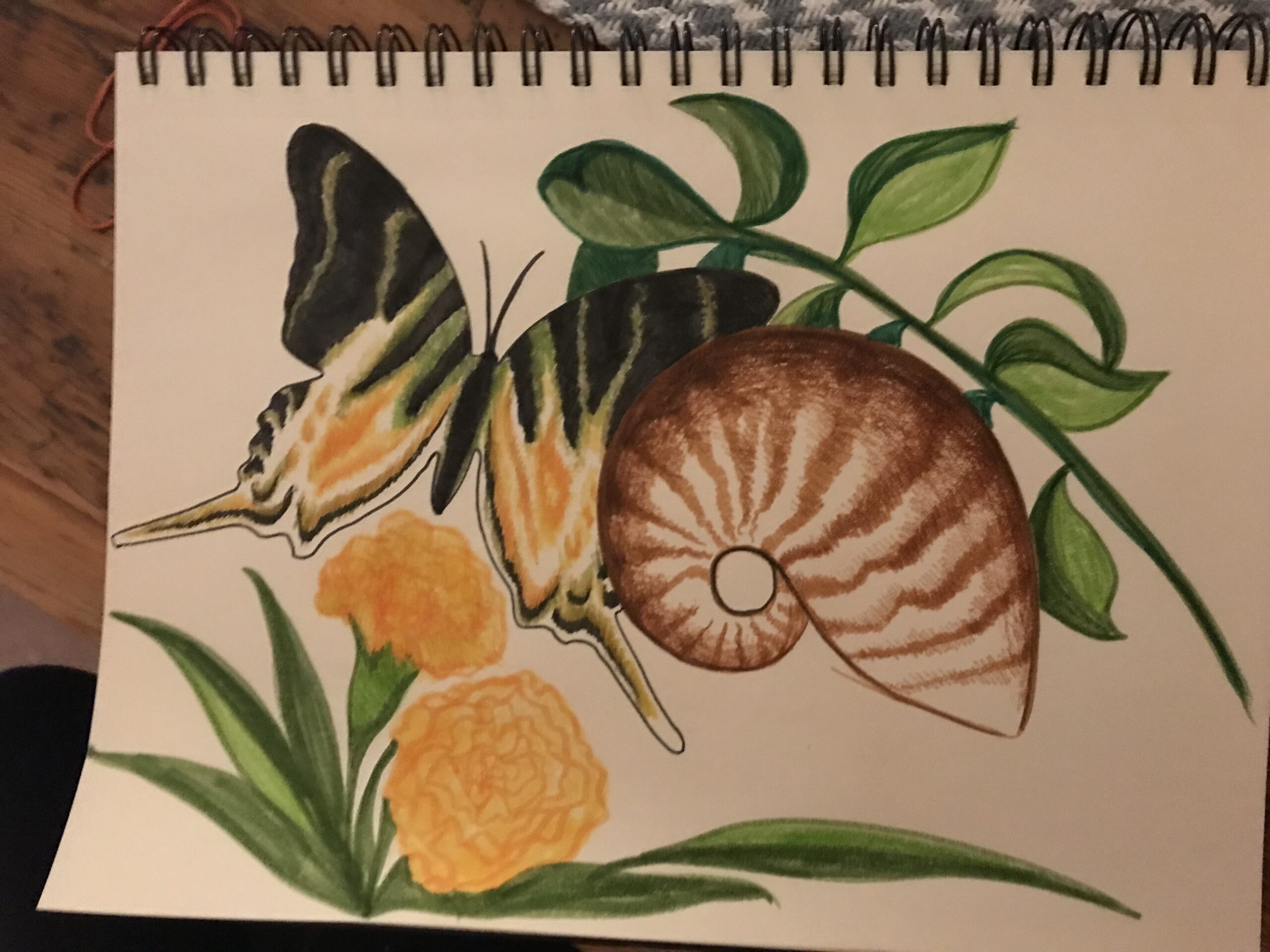 Gillian's Artwork
Below is Gillian's finished artwork.
Follow Gillian at IG @gillianpearsonart.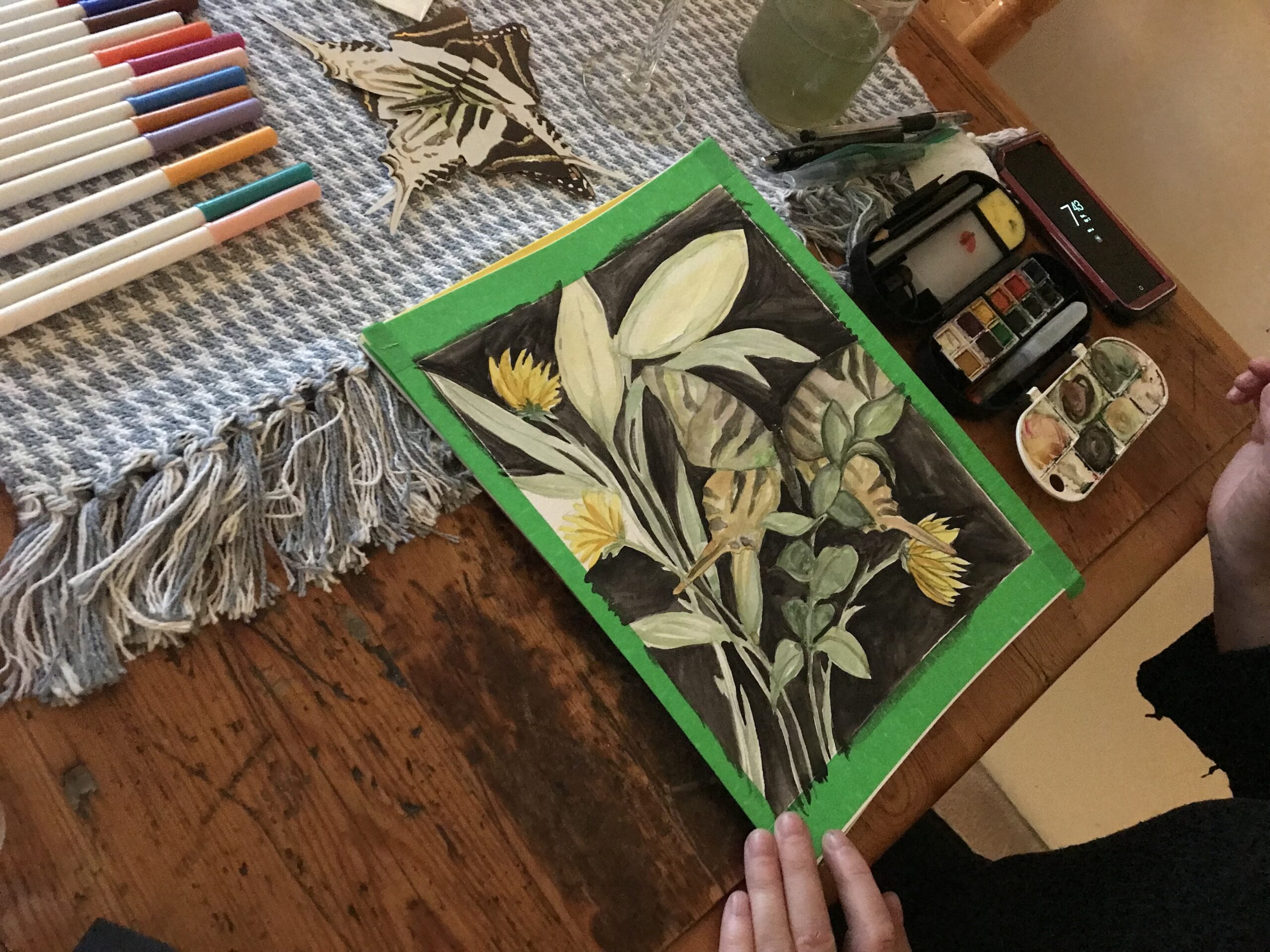 Alison's Artwork
Below is my artwork of the still life done in watercolor.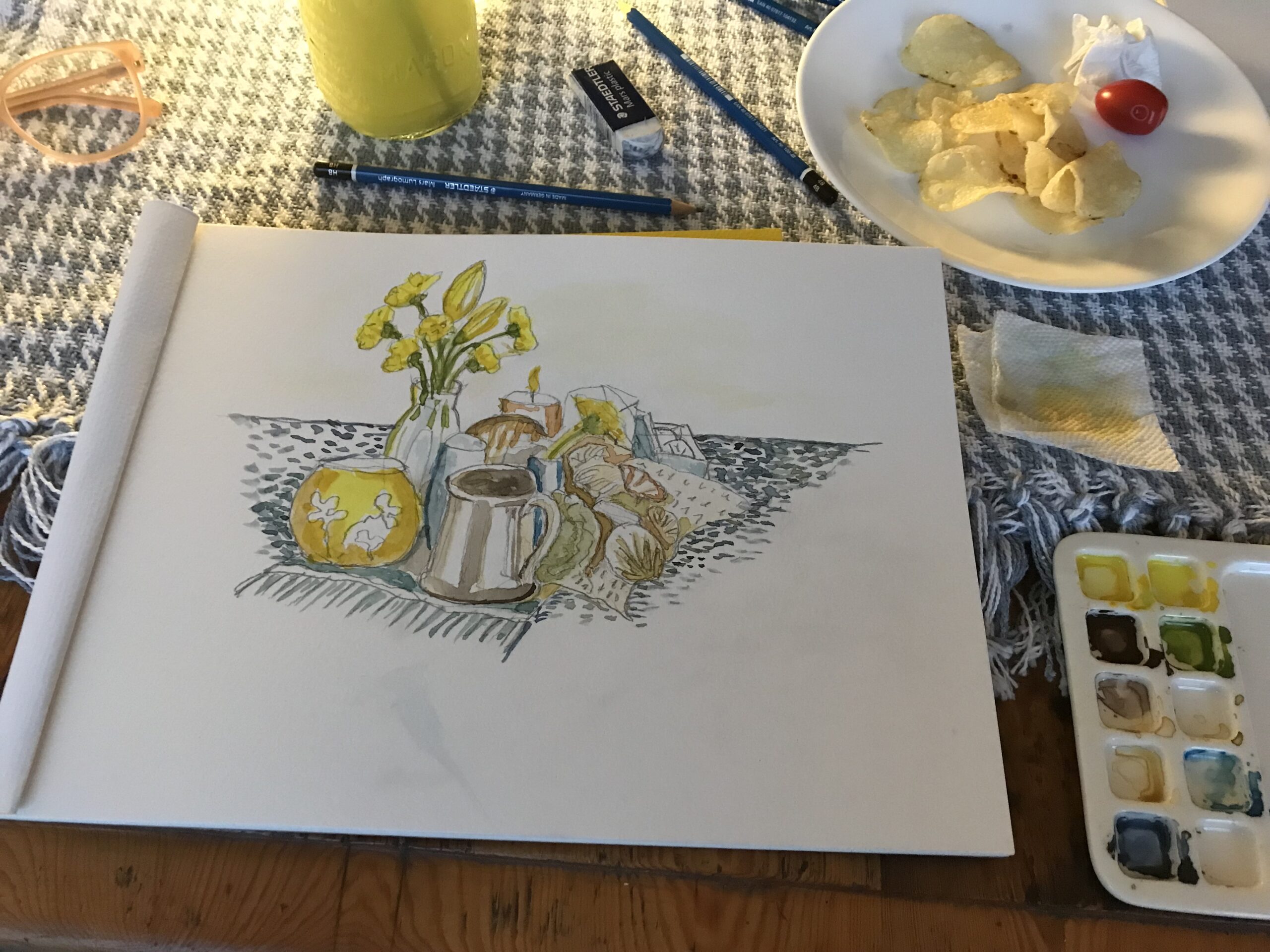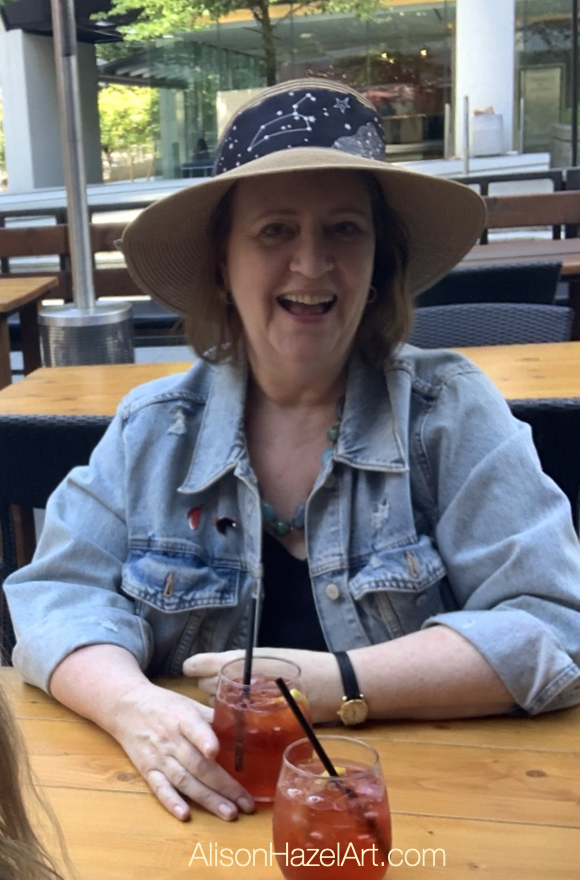 Author Bio
Alison Hazel is a mature woman who shares her ongoing journey about becoming an artist later in life. She creates simple art that anyone can make. She hopes to inspire you to reach your creative potential in the area that suits you.
Go here to read more about Alison's story.
If you want to send Alison a quick message go here.
Join us for the Seasons of Art weekly art/drawing challenge. See what you can do in your art life.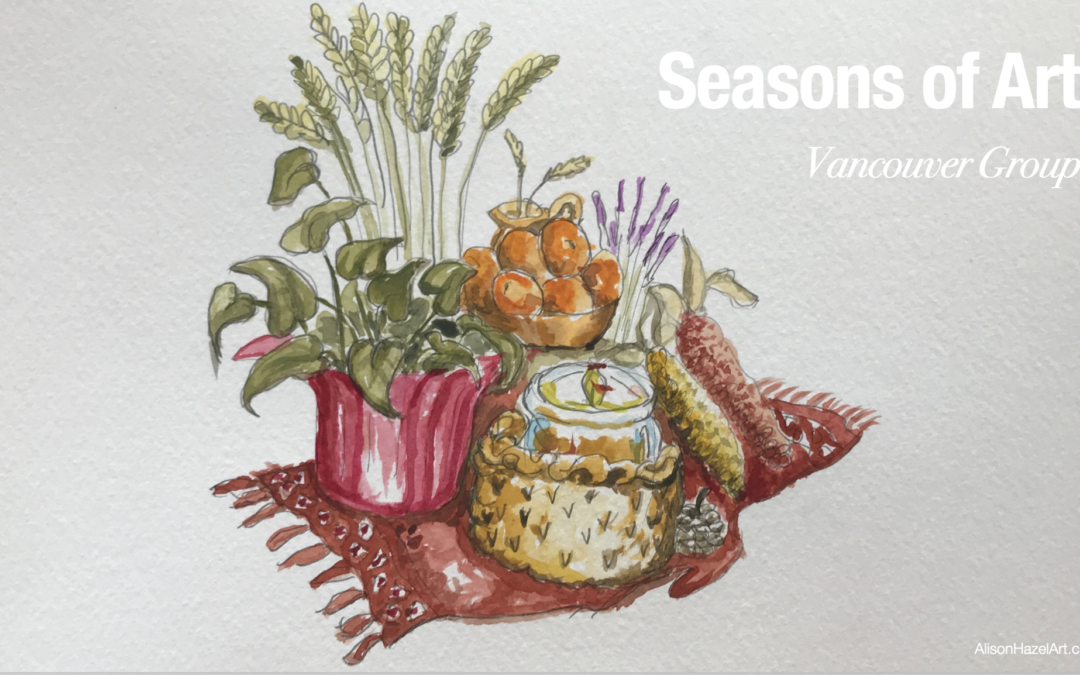 The "Seasons of Art" is a group that meets once each season with a focus on developing creativity and self-care through simple art and journaling.
Find out more about writing a guest post for our hobby artist blog Alison Hazel Art. We'd love to hear from you.