What Type of Art to Expect Here
Here at Alison Hazel Art you will find ideas and inspiration for your art journey.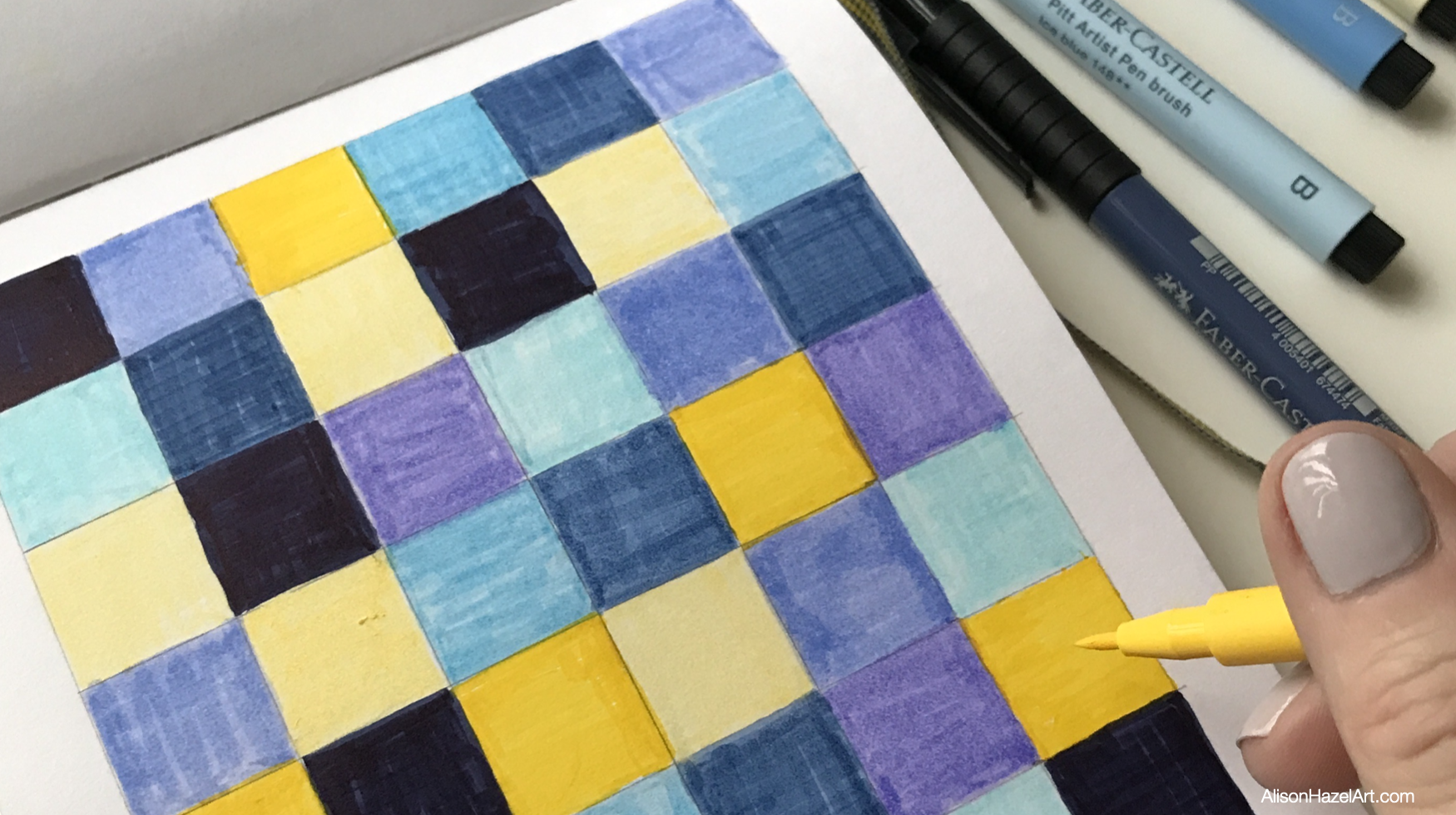 Five Fold Focus
Our main focus is five fold as follows:
Aspiring Artists
Getting going as an aspiring artist.
Understanding your inner voice.
Art Business Ideas
When to go public with your art business.
How to build a prosperous art business.
How to start making money with your art.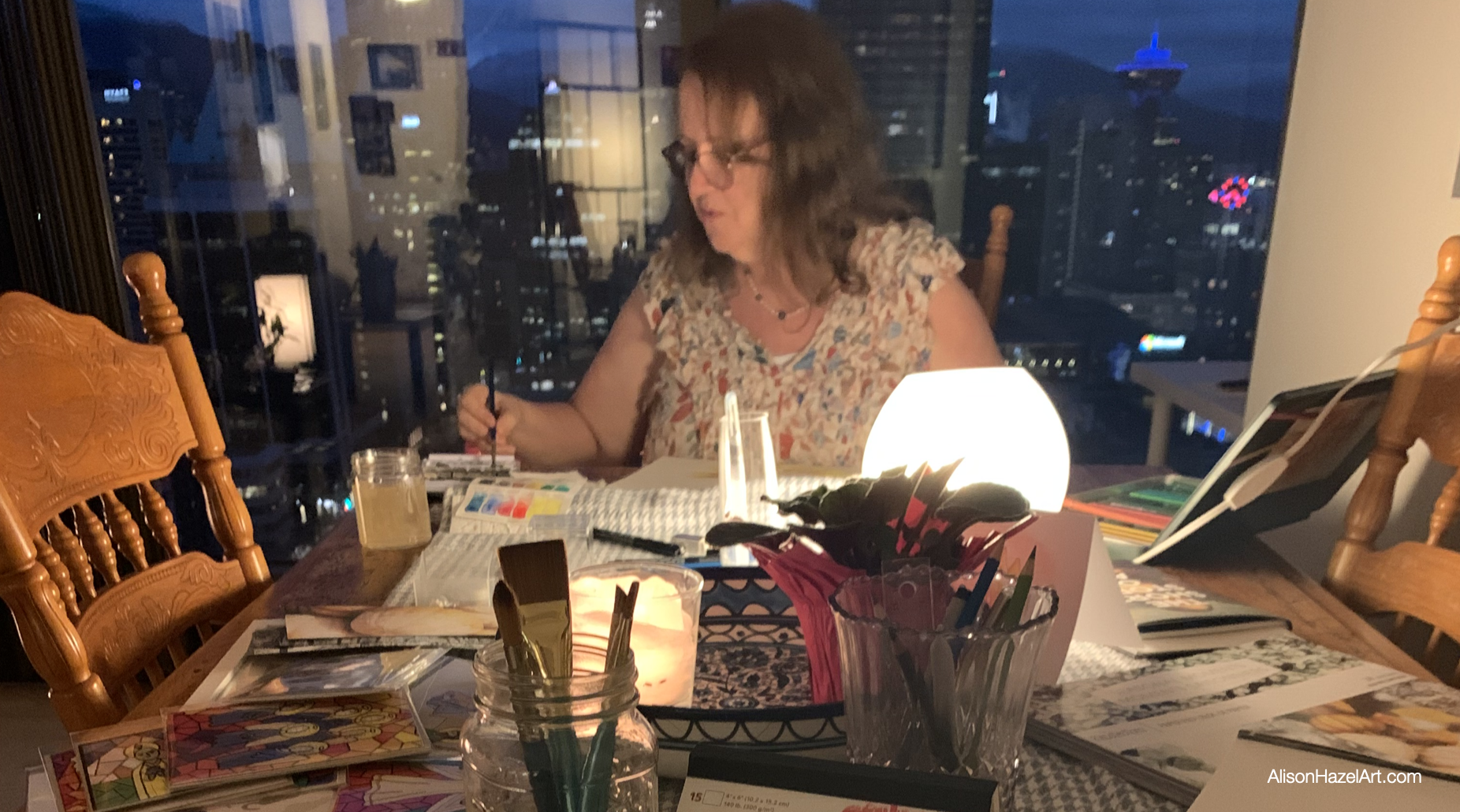 What Else We Do
We discuss art journaling and how to live a satisfying life with a little art.
There are ideas for daily art and how to improve.
We encourage you to create and be happy with where you are in your art practice.
We keep art simple.
And to keep you inspired, we send our newsletter every now and then.
What Art We Create
We love to create:
Post-it note or mini artworks
Shareable art
Daily art (well, for most days)
Art you can complete in one day
How We Create Art
Our favorite art media are:
Pen and ink
Colored ink
Graphite pencil
Colored pencil crayon
Watercolor paint
Explore More of Our Art Articles
Below are the links to our most recent articles for each of our five focus topics.
Aspiring artists, Art as self-care, Christian art, Art business ideas and Third Age Artists.
All the articles are written by Alison unless otherwise stated.